Bangkok city is vibrant, exciting, tantalizing and utterly unique, and no doubt, once sampled, you'll never, ever forget it.  Here are a few of the reasons why….

Fantastic Cuisine Everywhere
In Bangkok, you immerse yourself into one of the world's most distinct cuisines.  Whether you choose to dine out exclusively up-market in an elegant Thai restaurant, or if you prefer to sample the street food, it makes no difference: this city offers you a non-stop banquet of culinary delights.  Oh, and if you can, before you leave, you should try the Durian: an interesting fruit with a powerful smell that people tend to love or loathe.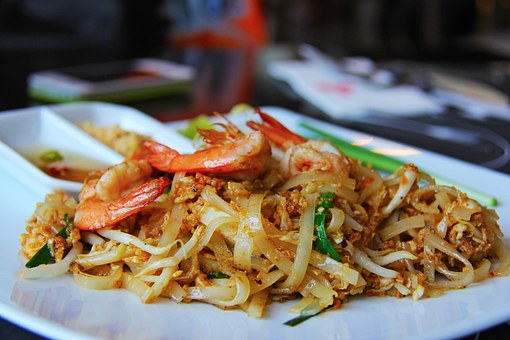 Temples and Buddhist Culture: Wat Arun and the Reclining Buda.   
There are thousands of Buddhist temples in Thailand, but Wat Arun, lit-up golden at night, or catching the sun in the day, is a magnificent sight.  But be careful: journeying up the steps of the temple, in some places, is not for the faint-hearted!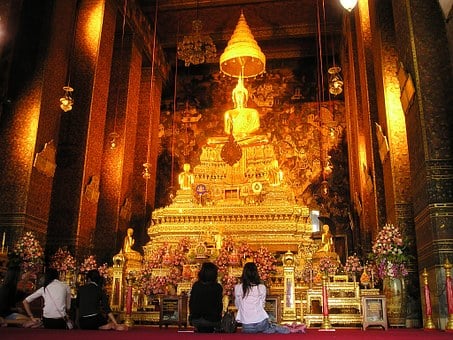 The Reclining Buddha of Wat Pho is covered in gold and lies forty-six meters long.  Enclosed in an ornate temple, the Reclining Buddha appears spectacular from afar and ever-more interesting as you get closer.  The lighting enhances the poise, while the ears, feet, and details of the face and body have been crafted beautifully.

Getting Around the City: All Aboard the Skytrain!
Famous for its traffic jams and its motorcycle taxis, just getting around Bangkok offers you an experience to remember.  But if you want fast, air-conditioned transport that speeds above the city and is well-connected to most of the major tourist spots, the Skytrain is for you. 

Palaces, Mansions, and Scaling Skyscrapers!
The Grand Palace remains as a must-see attraction of the city.  It's vast and genuinely worth the visit, although beware: you should only pay as you enter.  Don't be fooled by the potential tricksters trying to sell you tickets outside.

Vimanmek Mansion  
A former residence of the Thai Royal Family, the mansion is the largest teak building on the planet.  As a mark of respect, there is a strict dress code enforced here that frequently perplexes tourists. Consult the guidelines online and dress accordingly, or you will not be allowed to enter.

Climbing the Sathorn Tower  
Looking for a truly unique experience?  An abandoned skyscraper in the middle of Bangkok should have nothing much to offer.  However, if you want a challenge, pay the security people that guard the building and they'll let you in.  From there, you'll be free to climb right to the top. The view is definitely worth the exercise!

Giant Markets, Luxury Consumer Therapy, an Aquarium and…..
Obviously, a city of 8 million inhabitants offers plenty of shopping opportunities.  The Chatuchak Market alone has over 8,000 stalls and remains one of the largest markets in the world, selling just about everything.  However, if you're looking for something a little more up-market, Siam Paragon is a shopping mall full of top fashion designers. It also boasts the region's largest aquarium and has a multiplex cinema and restaurants galore.  And if you really feel like splashing out, here you'll find luxury brand car dealers such as Aston Martin, Ferrari, and Lamborghini.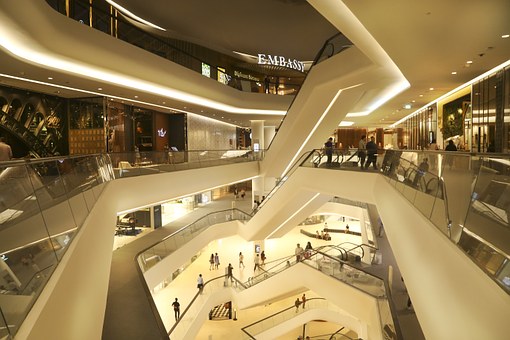 Early Evening Drinks and Dazzling Nightlife
The city has a wonderful collection of bars and nightclubs, some of which have developed into artistic experiences in themselves.  There are many rooftop bars for those looking to drink with for a view over the city as the sun goes down. Perhaps the Vertigo and Moon bar is the city's most famous.  As for nightclubs, Bangkok has just about everything for everyone whether you're looking for a simple, good night out or a really wild one.

World-Famous, A One-Offbut still…. So Much More
A visitor could spend months in this city and still not really get to grips with everything on offer.  There are many different districts in Bangkok, some more laid back and peaceful than others, and within certain districts, there's a Chinese influence, a Japanese one, and even a European coffee culture.  And while it's true that Bangkok's nightlife is world-famous for good reason, there are many other things worth trying here. Here are some other suggestions:

Try a boat trip on the Chai Phraya River, exploring Bangkok the 'Venice of the East'.  Surrender yourself to a traditional Thai Massage.
Experience the thrill of a Thai Kick Boxing match. 
Visit the Bangkok Museum which houses such items as Oriental weaponry and Khon masks.
Stroll around the famous Lumpini Park.
Find yourself a Thai Puppet Show to watch.
Or why not spend a day at Dusit Zoo?