Home decor trends over the past few years have changed enormously after the pandemic. Having to stay home for a long time causes many people to start getting bored of the same house decoration. Let's take a look at the current trend and see what's coming in 2022 that can be applied to your home. Redecorating and adding brightness to your home will help you get rid of boredom and make you feel more motivated to stay at home. You can make your house in trends by designing and selecting trending color tones. People interested in color use it as an inspirational guide in the production of works because it is believed that "color" can affect the mood and emotions of users in that area as well.
Today, FazWaz will keep you posted on what color trends are the bomb for home decorations in 2022. Let's check it out.
1. Green Tones
Bringing nature into your home is trendy for sure. When we have to stay at home for a long time, many people try to create a more natural ambiance by putting plants inside the house. It makes them feel refreshed, relaxed, and it's also easy on the eye.
The selection of warm tones and natural tones makes it harmonious, as well as elements of what is close to nature, such as bamboo or rattan furniture and pattern of what is similar to nature. Just like this, it refreshes the space and gives a relaxing vibe, like you are resting amid natural surroundings.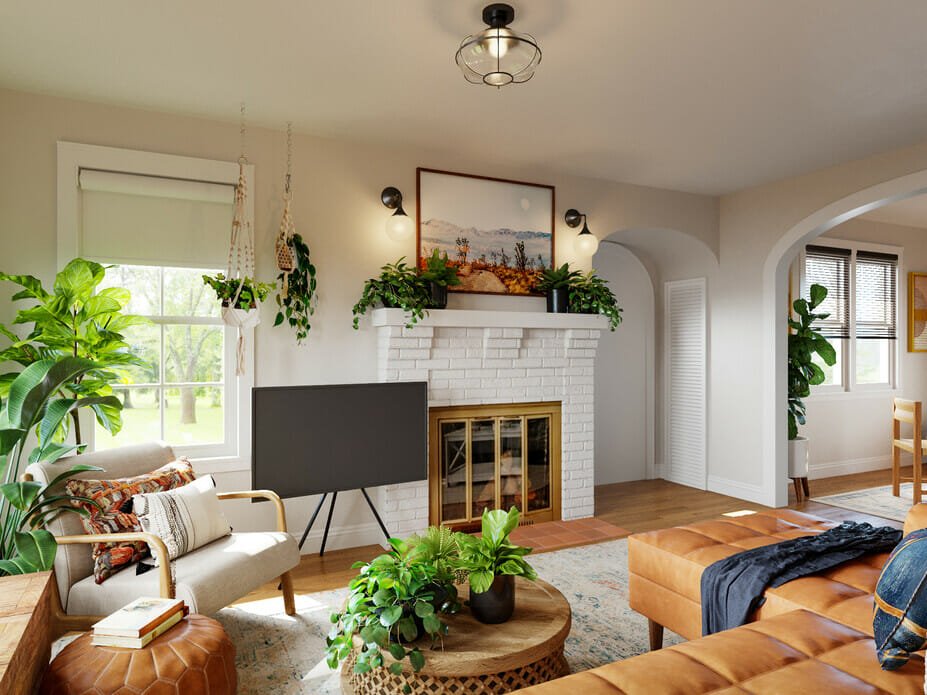 2. Light Gray Tones
A home decor trend that blends Scandinavian style with Japanese minimalism, Japandi, emphasizes simple design and minimalist concept, which represent elegance yet takes advantage of maximum usability.
This home decoration tone focuses on using natural materials as much as possible with a few palettes of color as part of Japanese minimalism together with Scandinavian soft tones, such as light grays, light pinks, pale blues, and pastel greens, then add some spice of darker tones like dark gray, dull blue to create the contrast and fill the space with furniture which should be flat, with smooth surfaces, and strong with clean lines to make a bold statement of minimalism.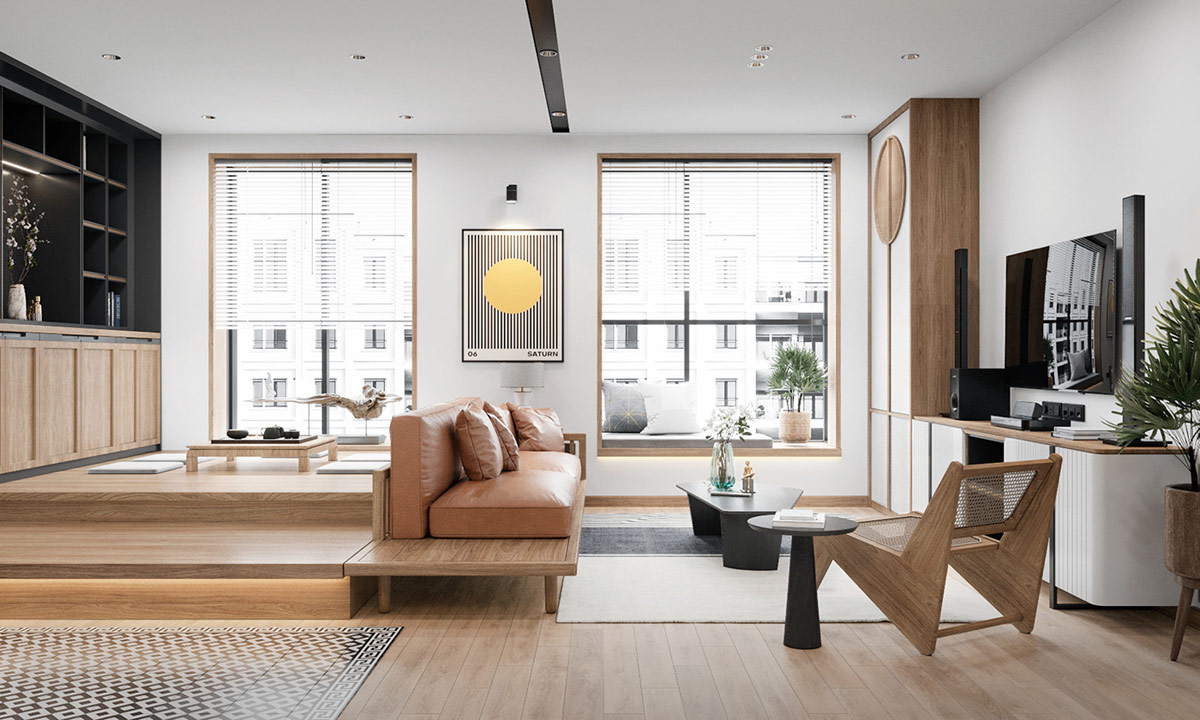 3. Dark Gray Tones or Monochromatic Tones
The color schemes from a single base hue, and extended using its shades, tones, and tints. They may all be the same color but with different shades. Most of the color palettes that come to mind are white-grey-black mainly because it is easy to control the tone for decoration, and it does give the feeling of being smooth, cool, and timelessly modern. The use of monochromatic colors has always been a trendy decoration.
If you want to switch to monochrome, it's easy to start by changing the wall color to black and choosing a lighter shade of gray furniture to make it stand out.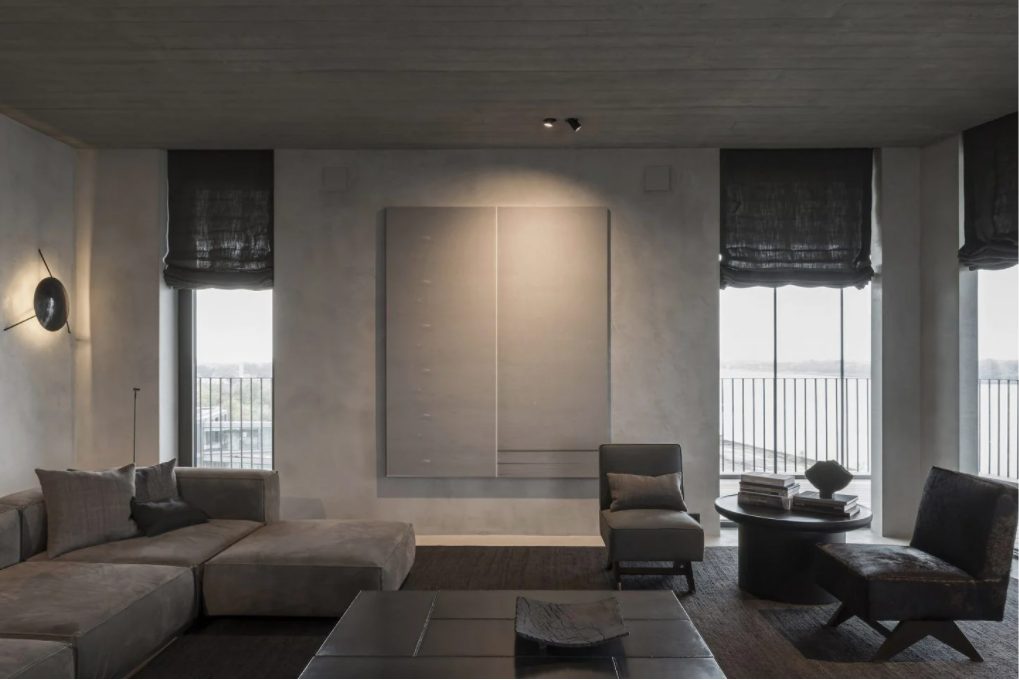 4. Simple White Tones
For those living in condos or apartments, arranging a balcony into a small garden is another way to relieve stress and relax within a cozy corner. Adding some green, planting trees, and putting them in front of the balcony makes you feel refreshed. Brighten up the view at night with garden lights, set a small coffee table for sitting in the evening breeze listening to beautiful songs, or sipping coffee in the morning from your favorite coffee mug to start your day with delight.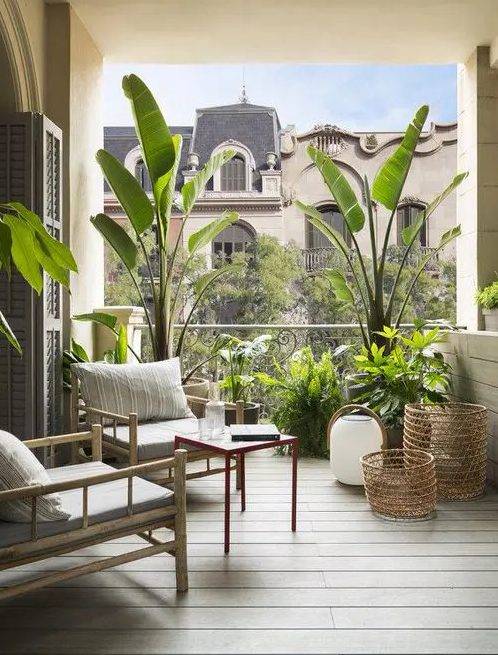 How is it for the color trends that we offer today? Have you got any interested one in mind? Last but not least, we hope you have an enjoyable time with your home decoration and wish you a great year full of creativity and happiness.