Are you asking yourself one of these questions?  If yes, thankfully there are potential solutions that can help change your situation. Here are a number of ideas that will assist you in achieving that sale or rent: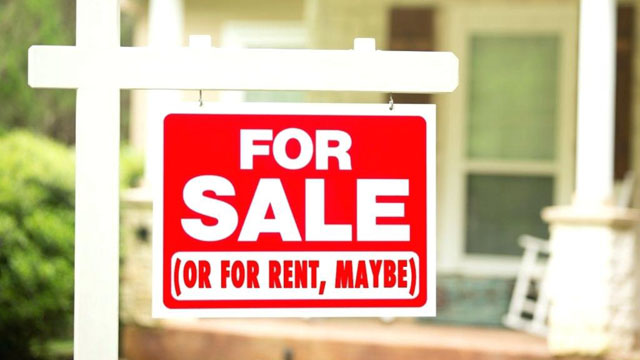 Price and Overprice

No matter how wonderful your property maybe if it is overpriced, you will struggle to sell or rent it. People with access to market information know what a current 'reasonable' price may be.  So, ask yourself the question: have you really understood the true value of your property? Perhaps the market has changed since you last looked into it.
 
For those specifically looking to sell, if you have overpriced your property, you should re-assess your property's value as realistically as you can and consult an agent on how to announce this new price onto the market.
 
For those looking to rent, when it comes to overpricing, there is something else to consider: setting out to achieve the highest rent possible is not always the best strategy.  Highest rent does not always equate to the highest amount of profit in your bank account. Think of the long-term benefits of renting slightly lower to reliable tenants who have plans to stay for a longer period of time.  Waiting for a tenant to come along and pay the highest rent is an option, but in the meantime, your flat will stand empty and you will be losing money.

The Market

If the market is flat and you genuinely are trying to sell or rent at a reasonable market price, then you will have to be patient. There are things that you can do to help in the process, however, for example improving the condition of the property or revamping the marketing strategy.

Marketing Strategy
 
For those trying to sell, if you have signed with a reputable agent who you feel has done everything that you would expect from a professional, then you should consult the agent to see what they suggest. There are always options open to you. Obviously, if you are not satisfied, then you should consider changing agents.

For those trying to rent, you should be honest about how you have gone about trying to find tenants.  How many ads have you used and on which platforms? How have you described the property? What kind of pictures have you used?  If you have used unattractive pictures, a lot of people will just look at the images and decide to give it a miss. 

You need to attract as many people as you can with the property description and photographs.  Think of all of the positive things about your property. Why should someone want to live there?  Is it great for local amenities? Or is it in a green, peaceful area? As for photographs, if you genuinely cannot get a good image of your property, then perhaps you need to consider renovating it. 

Makeover, De-clutter, Tidy Up

First impressions mean everything.  I once tried to sell a property that needed just a little painting here and there.  For three months, I struggled for offers. When they came, they were low, with some people citing the state of the paintwork as being the main problem.  Hard to believe, but I spent some hours painting the apartment, and over the next two weeks the number of offers really went up and all were in the region of what I was looking for.  (Most people also commented on how beautifully presented the apartment was.)

If you are struggling to sell or rent, it makes absolute sense to do a makeover, de-clutter and clean the property as much as you can.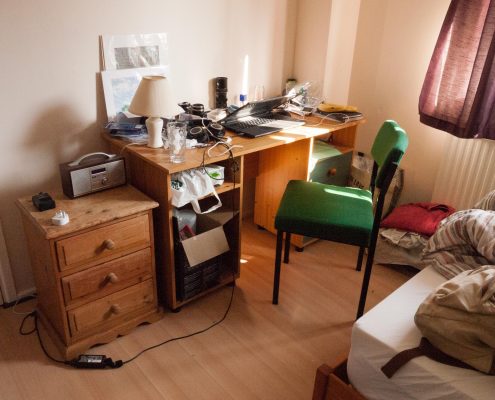 More Intensive Renovation

The issue could be that your property requires more than just a makeover.  If this is the case, you really need to consider other factors.

As a seller, assuming you want to sell as soon as possible, will the renovations be cost-effective in the short-term?  Will the renovations eat too much into your time schedule? Taking into consideration the cost of the works that you will have to pay for, would a further reduction in the asking price be just as cost-effective?  Again, it all depends on what kind of renovations you are considering and the market in which you are operating.

If you are looking to rent, with a larger renovation, sure you will probably be adding to your property's long-term value, and yes, you may even be ensuring that your property will be rented out at a higher price, but how long will it take for you to recoup your outlay?
All of these options and ideas are dependent on many different factors.  And it is true that sometimes luck plays a part and you just find the perfect deal for you at the right time.  But hopefully, these ideas will help you achieve the sale or the rent that you are looking for.