The beaches of Thailand, with their perfect blue horizons, pure white sand, and an array of fantastic rock formations, are some of the most beautiful places on earth. In perfect harmony with this natural beauty, the country can boast some of the best beach clubs to be found anywhere. The beach clubs of Thailand offer the visitor a luxurious, relaxing location in which to soak up the sun, and if you desire, to party the night away.
Here are 5 beach clubs of Phuket and Koh Samui
Nikki Beach – Koh Samui
Stylish, elegant and evidently based on the concept of offering their guests the best quality in everything that they do, Nikki Beach is a perfect beach club. Famed for its creative cocktails and wonderful cuisine, the club has a contemporary design that features their iconic white day beds next to the lagoon-shaped pool. With a swim-up bar, and easy access to the beach, and seemingly surrounded by palm trees, Nikki Beach appears beautiful at any time of the day. The club caters for live music and is well-known for its fantastic pool parties.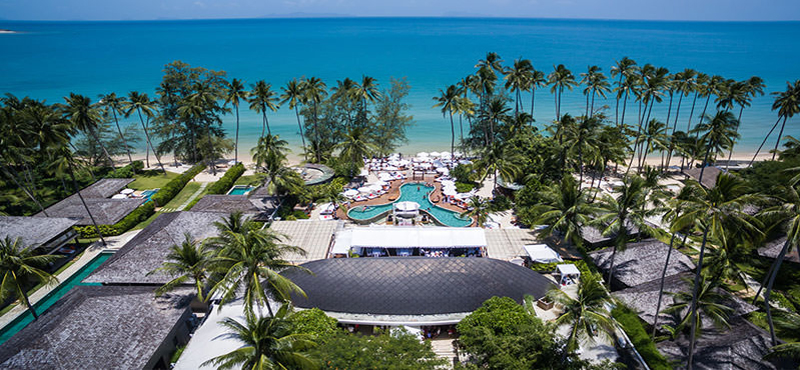 Baba Beach Club – Phuket
Glamorous and graceful, luxurious and vibrant, the words that describe Baba Beach Club might form a cocktail in themselves. Located on Phuket's serene Natai Beach, the Baba Beach Club offers high-class design, high-quality cuisine, some fantastic views, and some serious fun. Baba Beach Club invites guests to enjoy the 'entertainment pool', as well as a delightful beach bar, a spa, a restaurant with indoor and al fresco seating and an additional Japanese restaurant. During the day, guests might hire a Gabbana Day Villa, and of course, the beach is only a step away. The beach club is well-known for attracting internationally-renowned DJ's.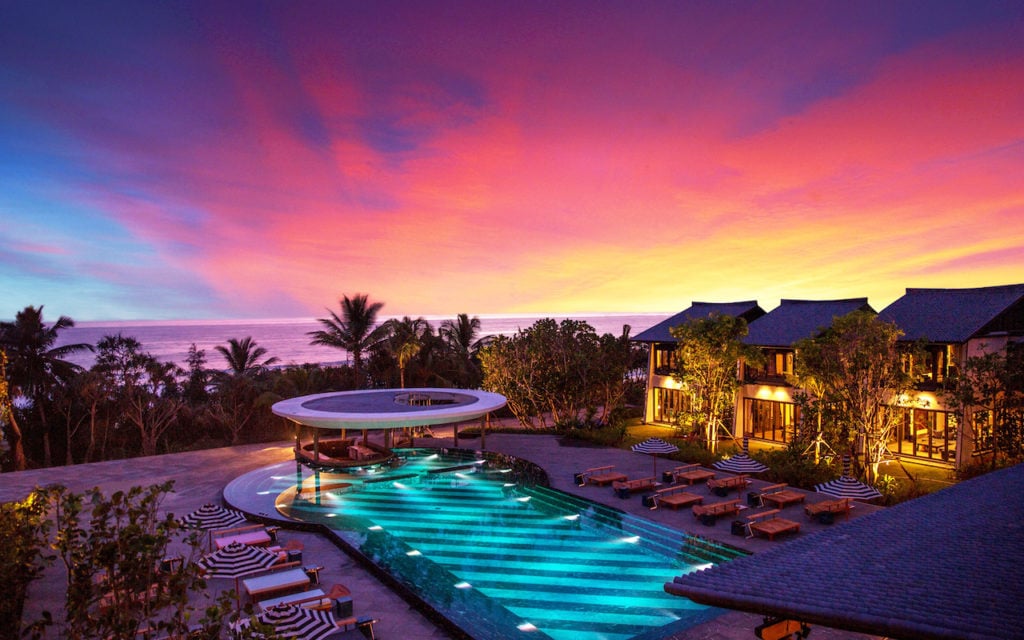 Xanu Beach Club – Phuket
Elegant and fun, Xana Beach Club rests on the Bang Tao Beach. Spaciously set out, Xana boasts a long swim-up pool bar and has enormous cabanas and loungers. The beach club has a reputation for attracting some well-known DJs and makes for a perfect party location at night.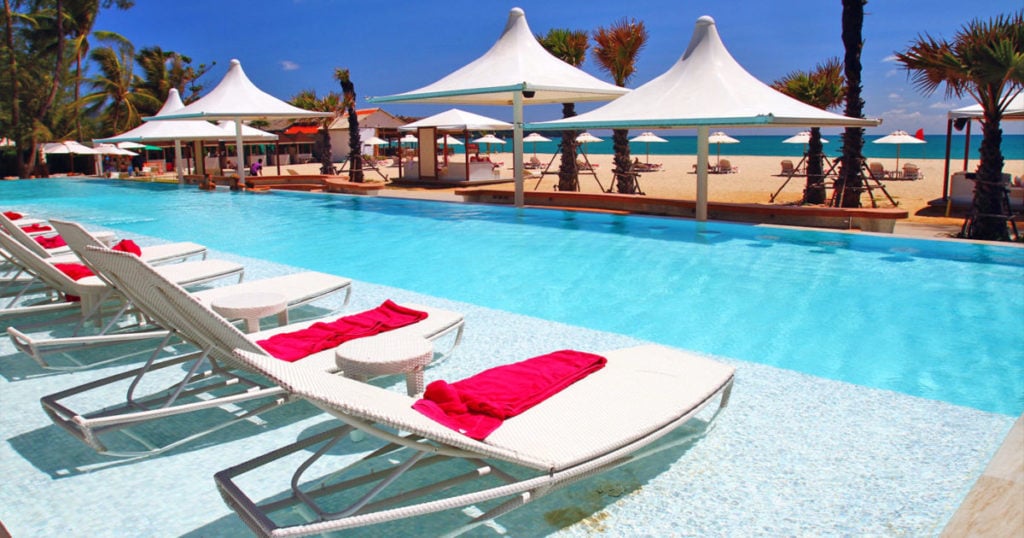 Café del Mar – Phuket
A concept born in Ibiza, Café del Mar has brought the scene to Kamala Beach. Here you can watch the sunset as you enjoy some serious party time in this beach club of luxury. The club was opened in 2017, and though the days may be spent chilled and carefree, the party scene rests under straw roofs that light up golden during the night, like the nights themselves. Naturally, Café Del Mar attracts some of the best DJs on the planet.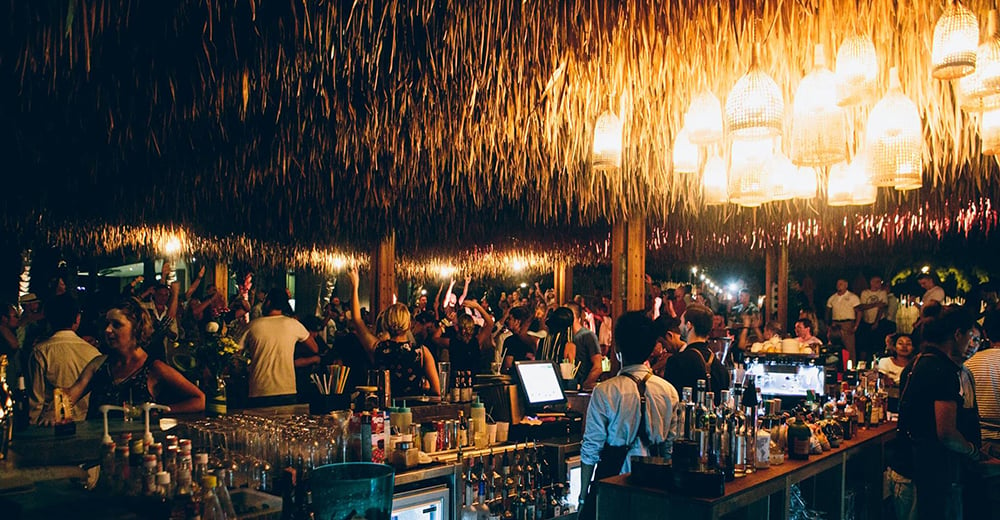 Beach Republic – Koh Samui
The Beach Republic offers its guests a creative mix of pleasures, and some genuine surprises. Located in the northern part of Lamai, the club itself incorporates a modern design, blending the colors of red and white to great effect. Special events are organized every day, occasionally this includes live music and DJs, however, the beach club also offers some other interesting entertainment options including an escape game and Whisgars: a vintage whiskey and cigar lounge.