Koh Samui is a tropical destination that offers a wide variety of experiences, some of them, genuinely unique and surprising.  With a coastline fringed with the natural beauty that you'd expect in Thailand, here, on Koh Samui, you may also discover delightful, secret gardens, a mummified monk, some dream-like waterfalls and examples of stunning religious architecture.  But of course, Koh Samui also has plenty to offer for the beach and nightlife enthusiast.  Also, Koh Samui is blessed with clear sea and some vibrant reefs to explore, it is no wonder then that many visitors enjoy diving, big game fishing, and other water sports such as paddleboards and snorkeling.
Some of Koh Samui's Popular Beaches
Chaweng Beach– A beautiful stretch of white sand, Chaweng has a reputation of being the best beach on the island.  Sipping a drink here at sunset is pretty wonderful and the nightlife of the nearby Chaweng Town is very lively too.
Lamai Beach- Palm-fringed, with some gentle rock formations, Lamai may be quieter than Chaweng, but it has plenty of wining, dining and nightlife options.
Mae Nam Beach– a beach that offers the chance to get away from the crowds overlooks the island of Koh Phangan, but again, there are plenty of amenities on offer for a visitor.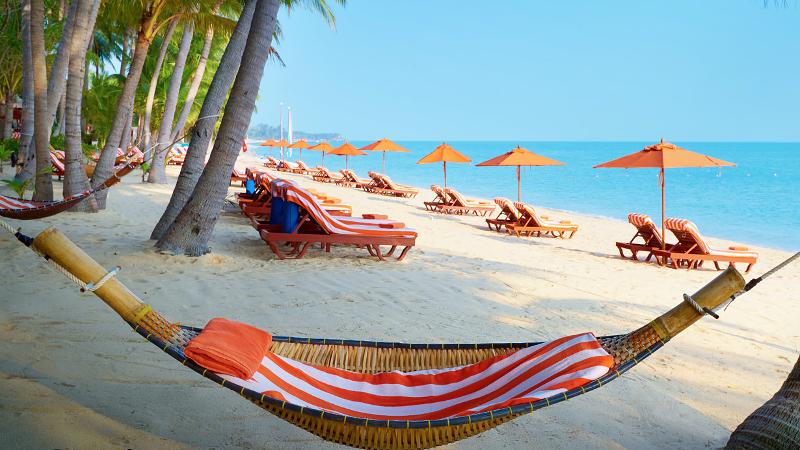 Koh Phangan- An island located near to Koh Samui renowned for its Full Moon Party and sand bars.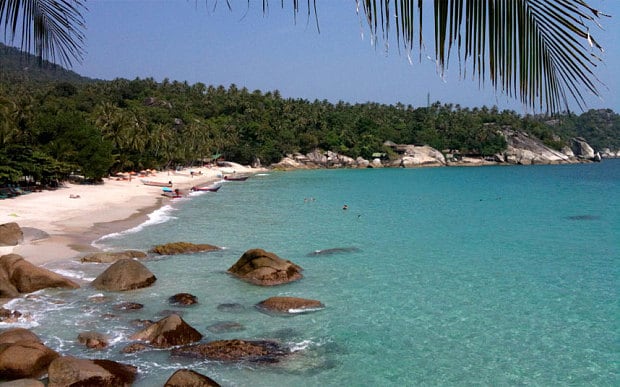 Beautiful Natural Excursions 
Na Muang Waterfalls– Located inland, Na Muang Waterfalls flow gently through lush, green hills.  Take a cool, refreshing bathe here among the natural pools created by the falls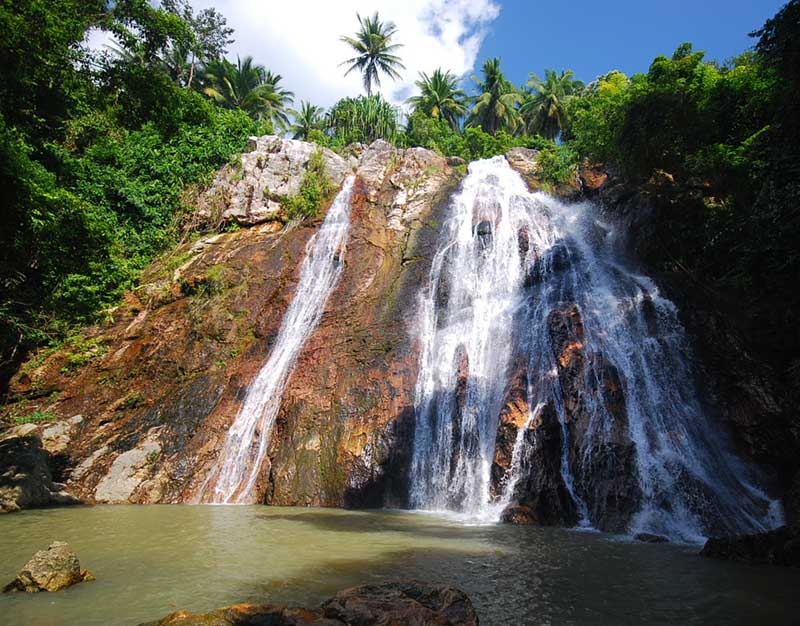 Koh Tao– literally means 'Turtle Island'.  It is aptly named and remains one of the most favorite diving destinations on the planet.  It lies 55 kilometers from Koh Samui.  Reefs, turtles and a myriad of fish and sea life can be discovered here.

Ang Thong National Marine Park- A boat trip to the Ang Thong National Marine Park offers the visitor the choice of simply gazing at the parade of beautiful sights, or actively exploring the beaches, the coves, the lush interior, and the waterfalls.  The park is actually 42 protected islands open to the visitor.  Most visitors spend a day here, but it is possible to stay the night among these beautiful islands.
Religious and Cultural Experiences
Big Buddha- Koh Samui's most famous attraction, seen from miles around, the Big Buddha temple is set on a small island and reached via a causeway.  Climb the steps to symbolic enlightenment.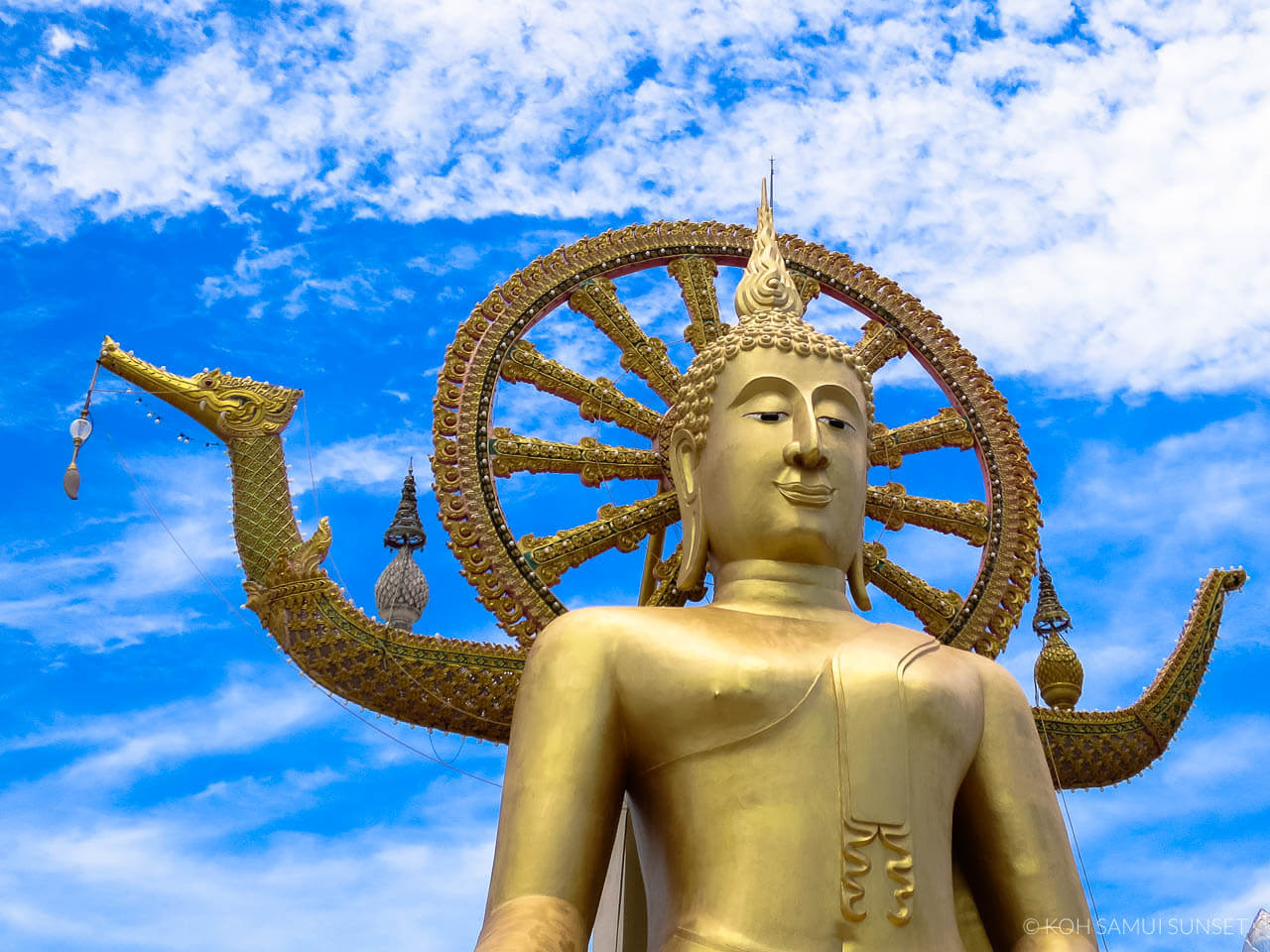 Wat Plai Laem- A statue of Guanyin, the eighteen-armed goddess, is to be found here.  The statue is impressive and sits above a pleasant temple and lake.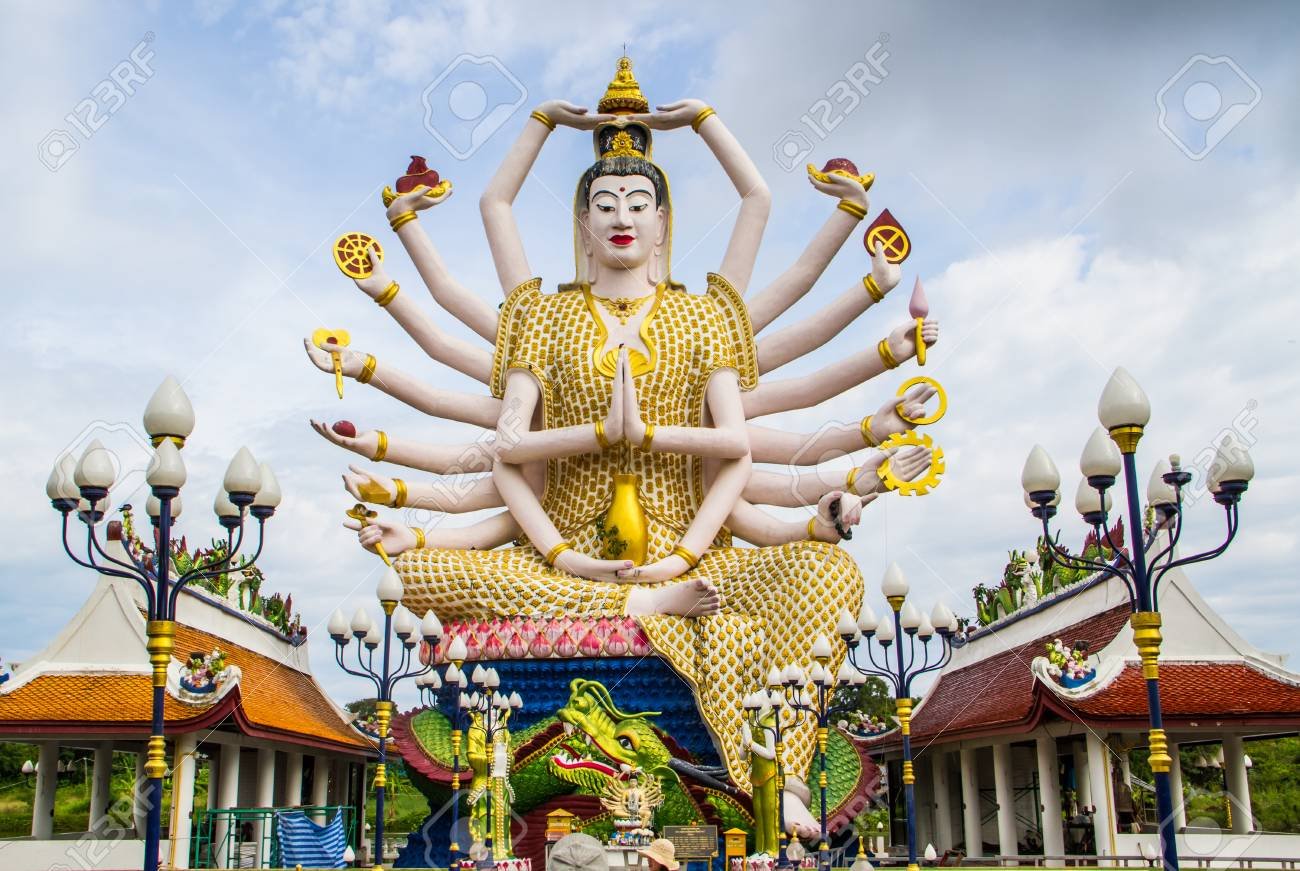 Secret Buddha Garden– As the name suggests, hidden in the hills of the island, is a tranquil delight.  Statues of deities, humans, and animals, in various poses, are peacefully resting here among the tropical green and gentle waterfalls.
The Mummified Monk– There is a number of mummified monks on Koh Samui, but the Monk of Wat Khunaram is the most revered on the island.  Perhaps not everyone would wish to visit the site, but this is an opportunity to understand a little more of Thai culture. The monk himself, Luong Pordaeng, died in 1973.  He remains in a position of meditation, as specifically requested by Luong prior to his death.  He chose to have his body displayed to the world in order to remind all of the Buddha's teachings. All-in-all, as you will now no doubt see, Koh Samui genuinely does offer the visitor a remarkable collection of experiences.