It may be a cliché that "a property's true value is the amount that somebody is prepared to pay for it." But on the road to achieving the sale price that you want, there are ways of increasing your opportunities and getting there a good-bit quicker.

Another obvious statement: selling a property is all about getting the best price. Okay, fine, but… With renting a property, matters are not so clear-cut.  Of course, you want to earn as much as you can from your rental, but that doesn't necessarily mean charging the highest rental fee that the market will allow.  

Property for sale, asking price too high or low?

New properties on the market often encounter immediate interest, but after a few weeks, that interest can drop off even if you have set the asking price too high. It may be that you are in a growing market and you are in no hurry, but if the market is not so buoyant and you genuinely want to sell sooner rather than later, you'll most likely have to decrease an over-optimistic asking price to achieve a sale. Alternatively, a new property on the market priced slightly lower might generate a lot of interest, and from the various offers received, might push up the final sale price.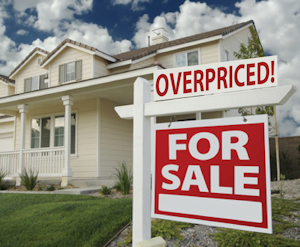 In all situations, a local, reputable agent should be able to advise you of the best strategy in your given market, but here are some ideas of how to gauge your property's true, current market value.

Find Like-for-like Properties, and Compare Current Asking Price and Recent Selling Prices

What are the current asking prices in your district? Are these properties similar to yours?
Look at property size, number of rooms, garden area if applicable and other factors such as a garage, age of the property, etc. In certain markets, there is an average price per square meter, but again, this is just a guide, and doesn't take into account such property descriptions as 'in need of renovation'. You need to be able to compare these properties to yours and be as objective as possible. If you can, why not view these properties and get a feel for what kind of offer the seller might accept.

Try to find information on recent properties that have been sold in your district, but remember: even in one district, prices can vary. Certain parts of your neighborhood may be more desirable than others.

Finally, if you can find the information: what were the original asking prices of those recently-sold properties in your district, and what sale price did they eventually achieve?

Setting your asking price

Armed with all of this information, you should have a clear idea of what the current value of your property is. However, the asking price you choose should depend on how fast or slow the market is, or how urgently you want to sell. For example, in a fast-moving market, you could look at the most recent selling price of a similar property to yours, and increase your asking price by a certain percentage. Clearly, there are many variables, and the more information you have, the more readily you can create a sales strategy. A reputable agent can really assist you here.
For Rent, Supply, and Demand

Setting a Rental Price is probably easier than setting an asking price, but there are elements that can make this more complicated.

Put simply, if there is a high demand for a rented property then it should be easy to rent out, and rent out at a favorable price. However, location can make matters more interesting: if, for example, your property is in a tourist area.

Renting in a Tourist Location

With the introduction of such companies as Fazwaz, frequently renting out a property to tourists has been made pretty easy, albeit with the potential of seasonality creating times of high demand and low demand. If your property is in an area with extreme seasonality, you will clearly wish to earn as much as you can from the limited time available to you. In this case, it's natural to want to set the rental price as high as you can, but remember, you are genuinely dealing with factors of supply and demand: you can only succeed with this highest-price strategy as long as there are more tourists than properties for rent, or, if your property is truly deserving of the high price that you have set.

Renting in a Non-Tourist Area, Finding the Balance
Whatever the case, no matter where your property is located, it should be easy to find the current rental rate by analyzing your local market and working out what you can reasonably charge your potential tenants. However, you should consider some important factors:

For those not renting out to tourists, you also want to earn as much as you can from renting out your property, but there's a potential catch here: earning as much as you can from a rental, doesn't always mean agreeing the highest renting price.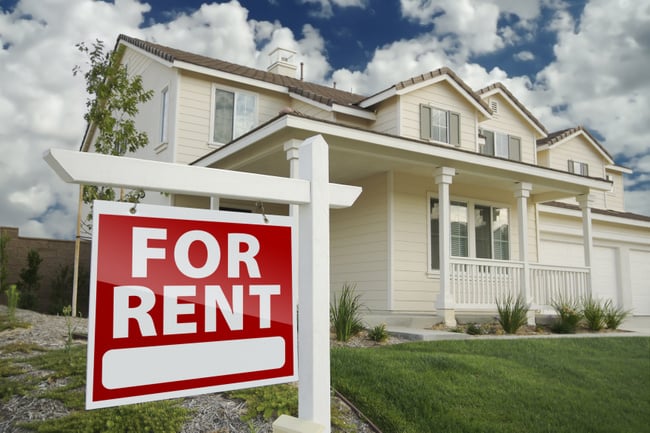 Remember, good tenants, are reliable. They take care of your property, and, they often stay longer than bad tenants. Good tenants are therefore worth keeping happy. If you have to endure months of the property sitting empty, because another tenant has left, then you are losing money. So try to think about 'the long game' here. A reasonably-priced rental fee, with reliable tenants who feel that they are paying a fair price, will probably be more profitable in the long-term.