The Thailand developer survey is being conducted by Fazwaz Group, one of Thailand's leading proptech marketplaces, with the objective to analyze how Real Estate developers respond and adapt towards the COVID-19 crisis, and its potential impact on their businesses. Which measures are taken to improve and how to move forward effectively.
The real estate landscape of Thailand is incomparable to other markets, therefore this survey is country specific to reduce bias. The 80 participating developers have a collective market share of 46% based on the overall unit volume in the market (source: AREA).
Based on the supply volume per key area, we have managed to engage multiple developers across the Kingdom of Thailand. This to project a fair representation of the crisis as a collective problem.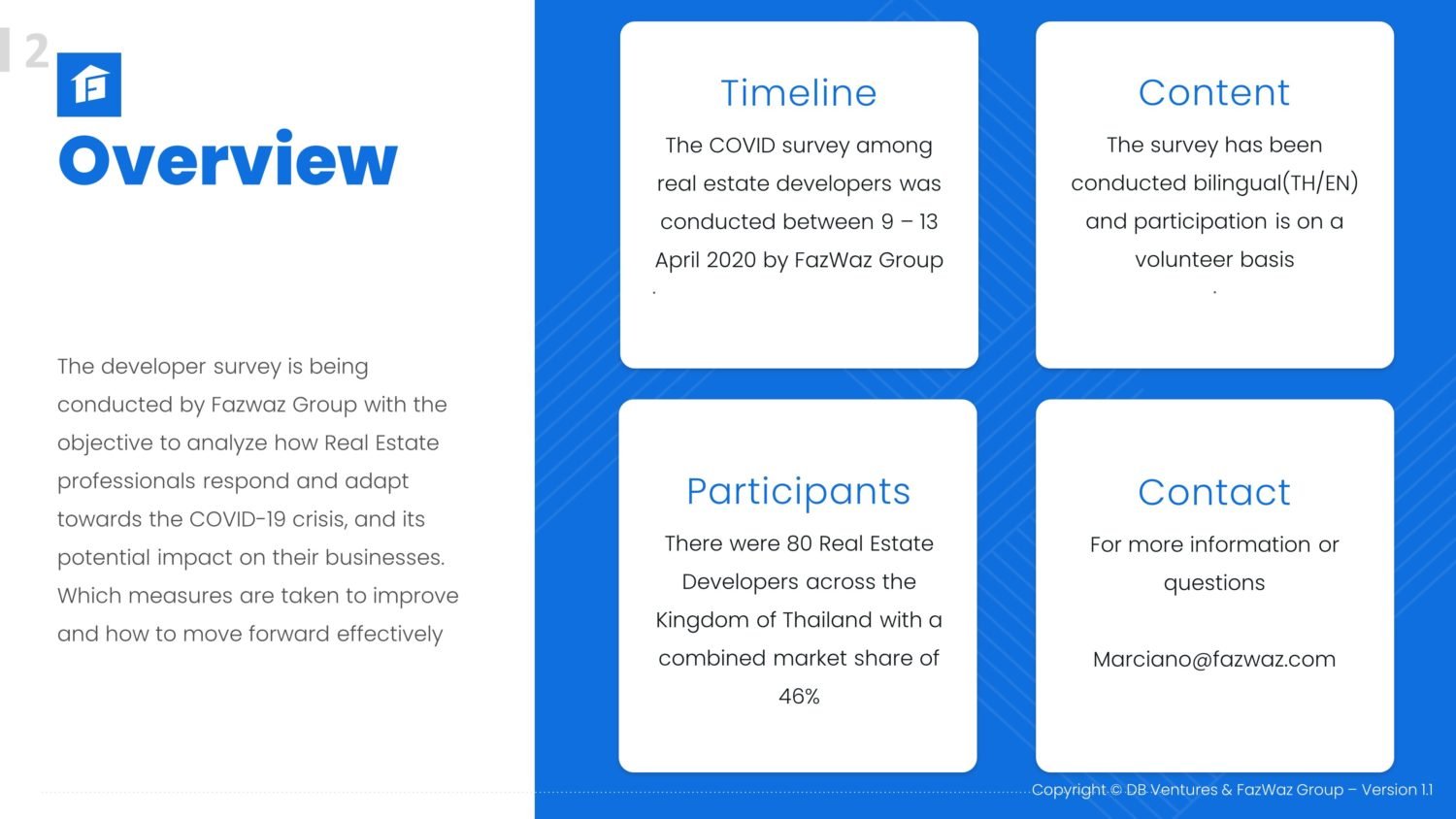 Business and Operations at a glance:
Close to 80% of the developers have a COVID crisis management team in place. This crisis team manages the framework for internal and external disruptions that will have an economic and business impact on the company
50% of the developers have a notable diverse crisis management team in place that consist of multiple departments such as: HR, Accounting, Business Development, Sales & Marketing, C-level and Directors, the other 50% consist only out of C-level individuals
82% of the developers expect that the crisis will end within 2020
94% has taken systematic measures on business operations and employee support
94% of the developers let their employees "Work from home" by creating a digital workforce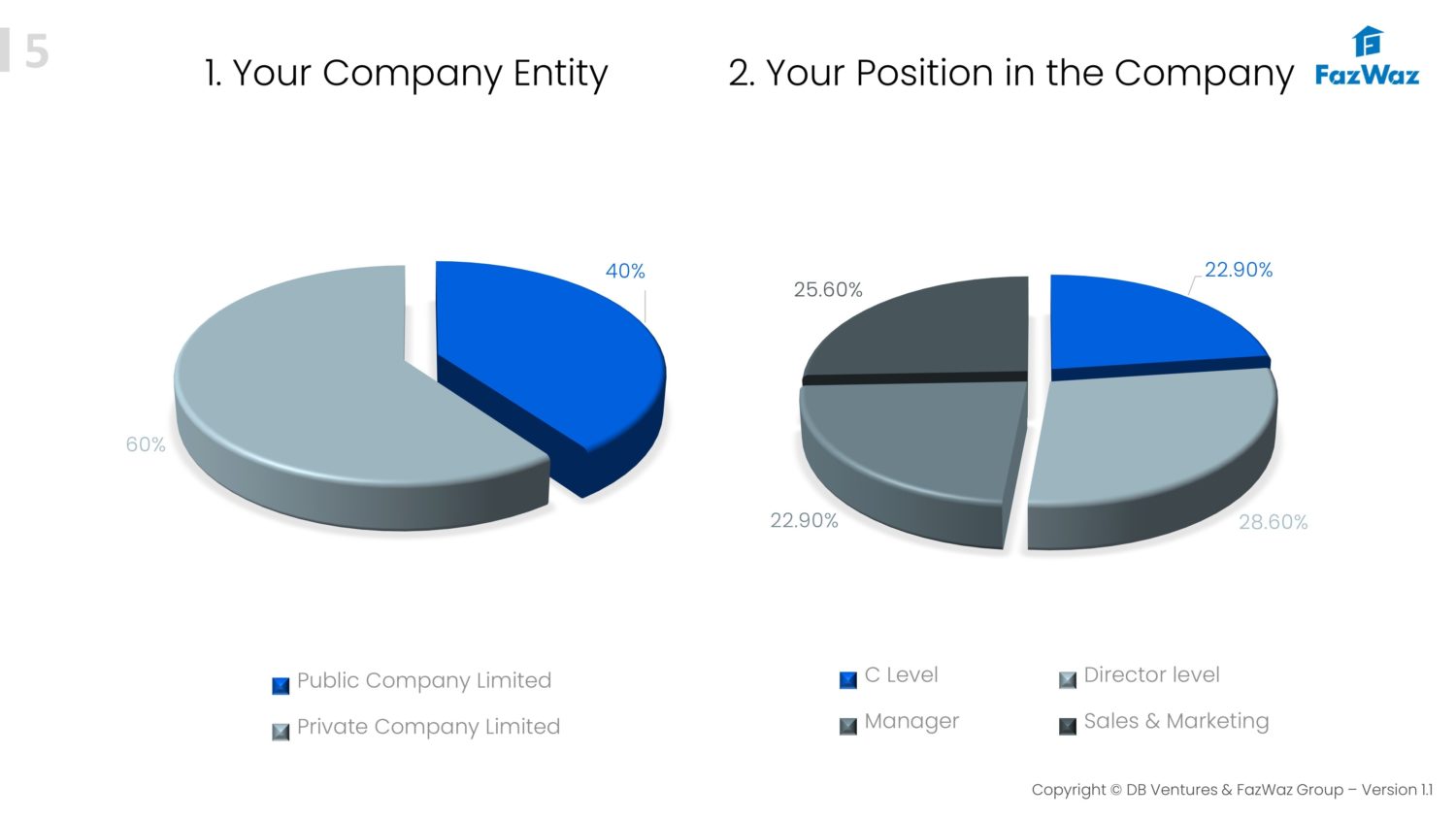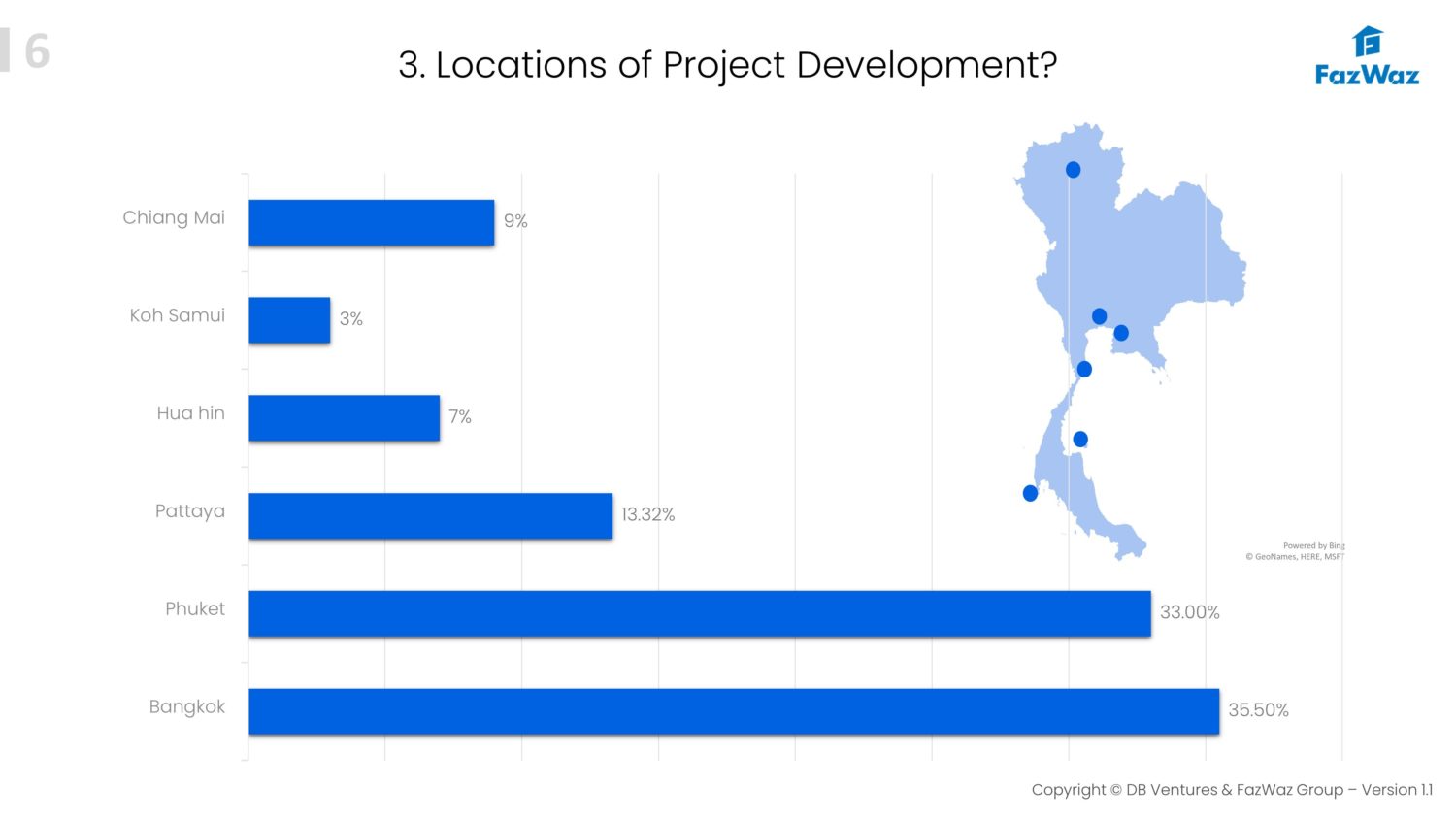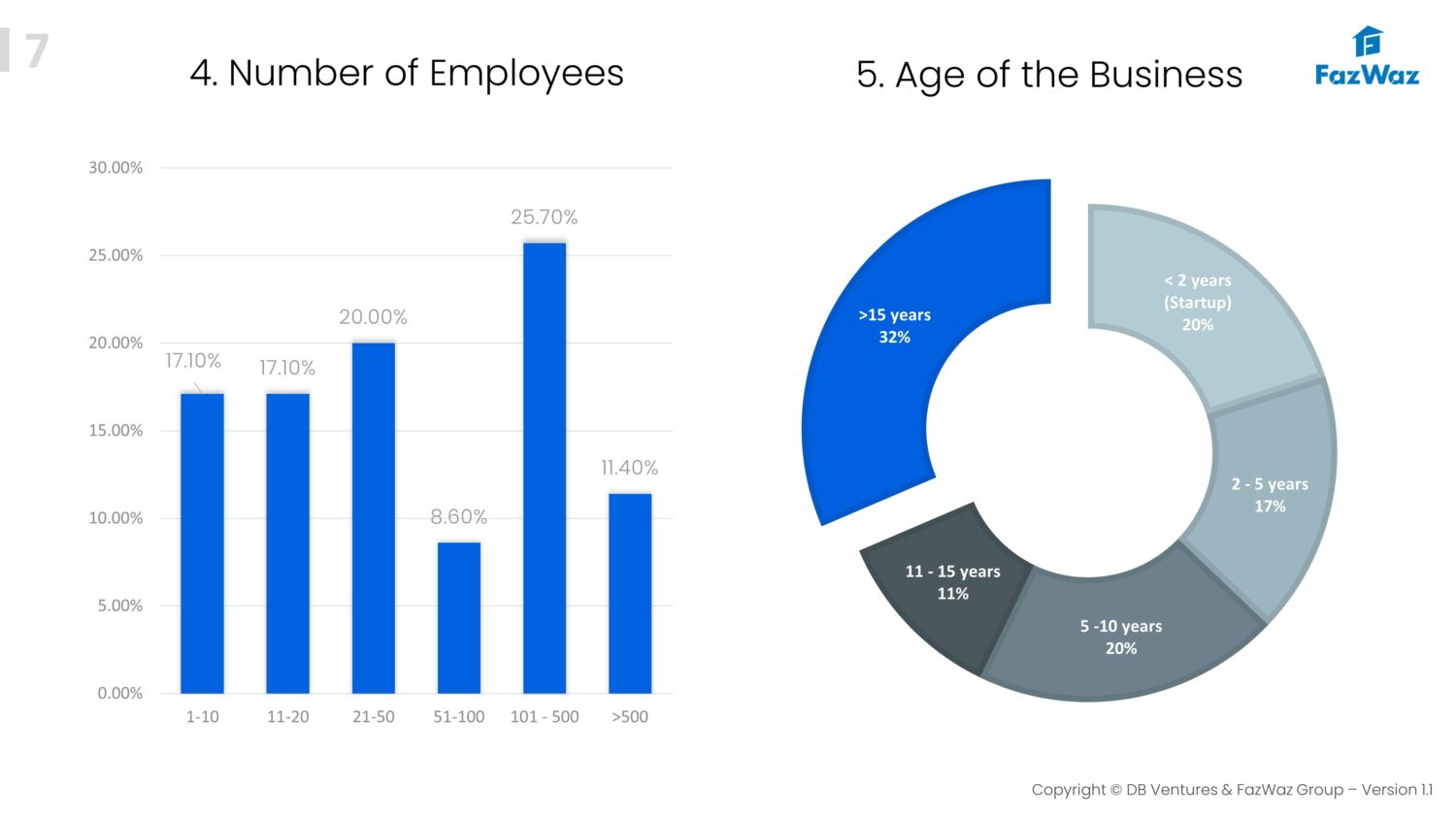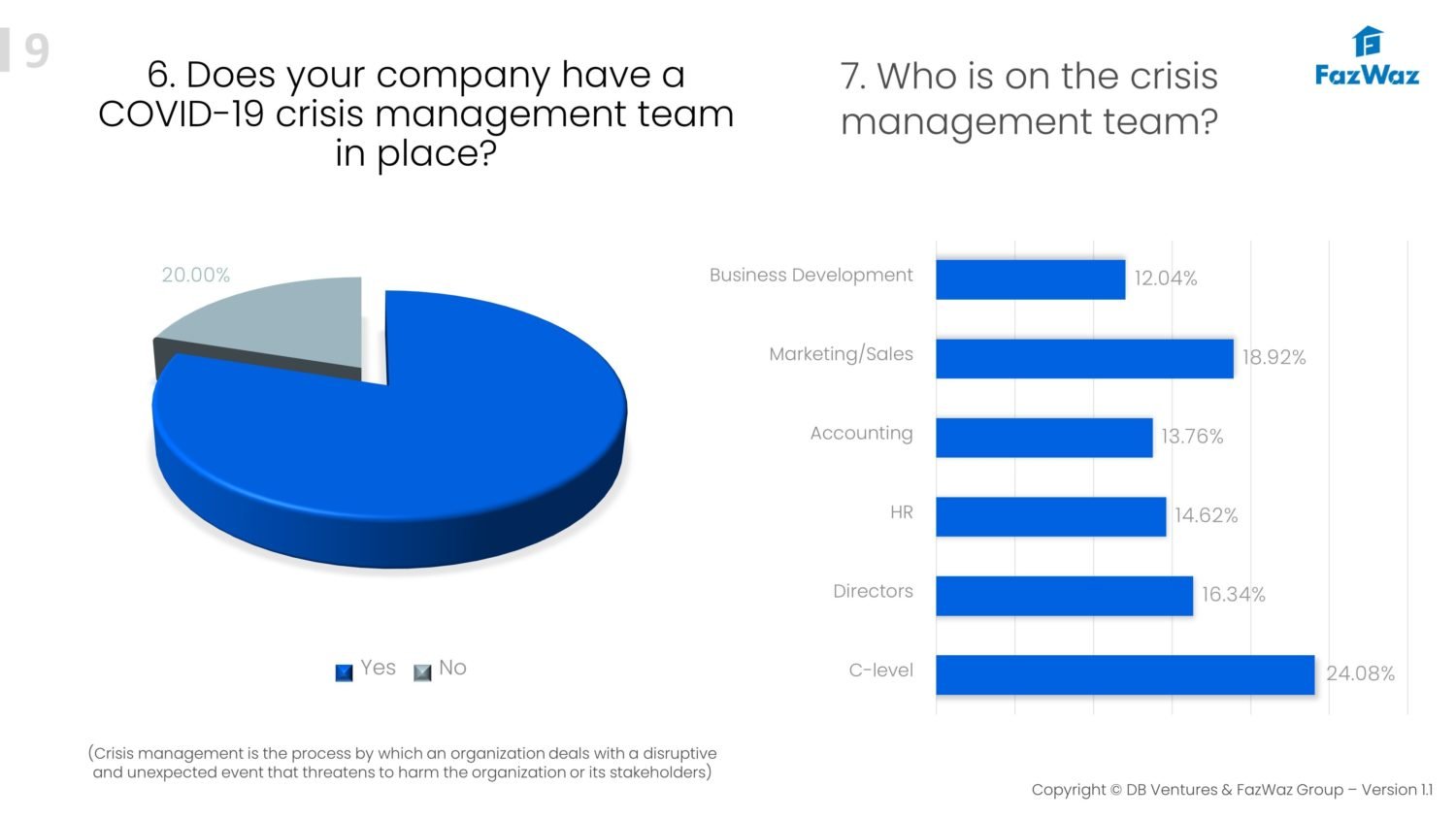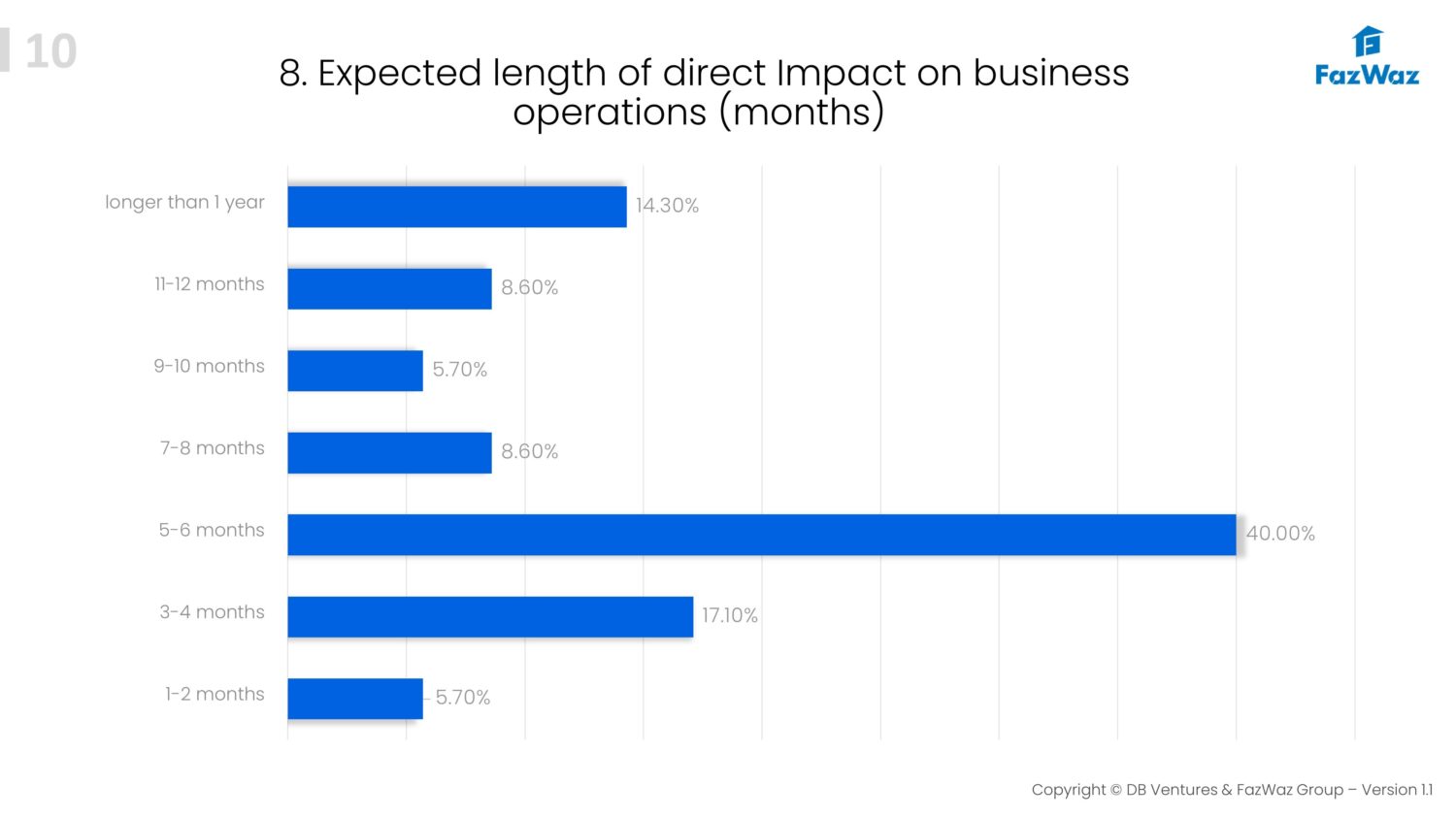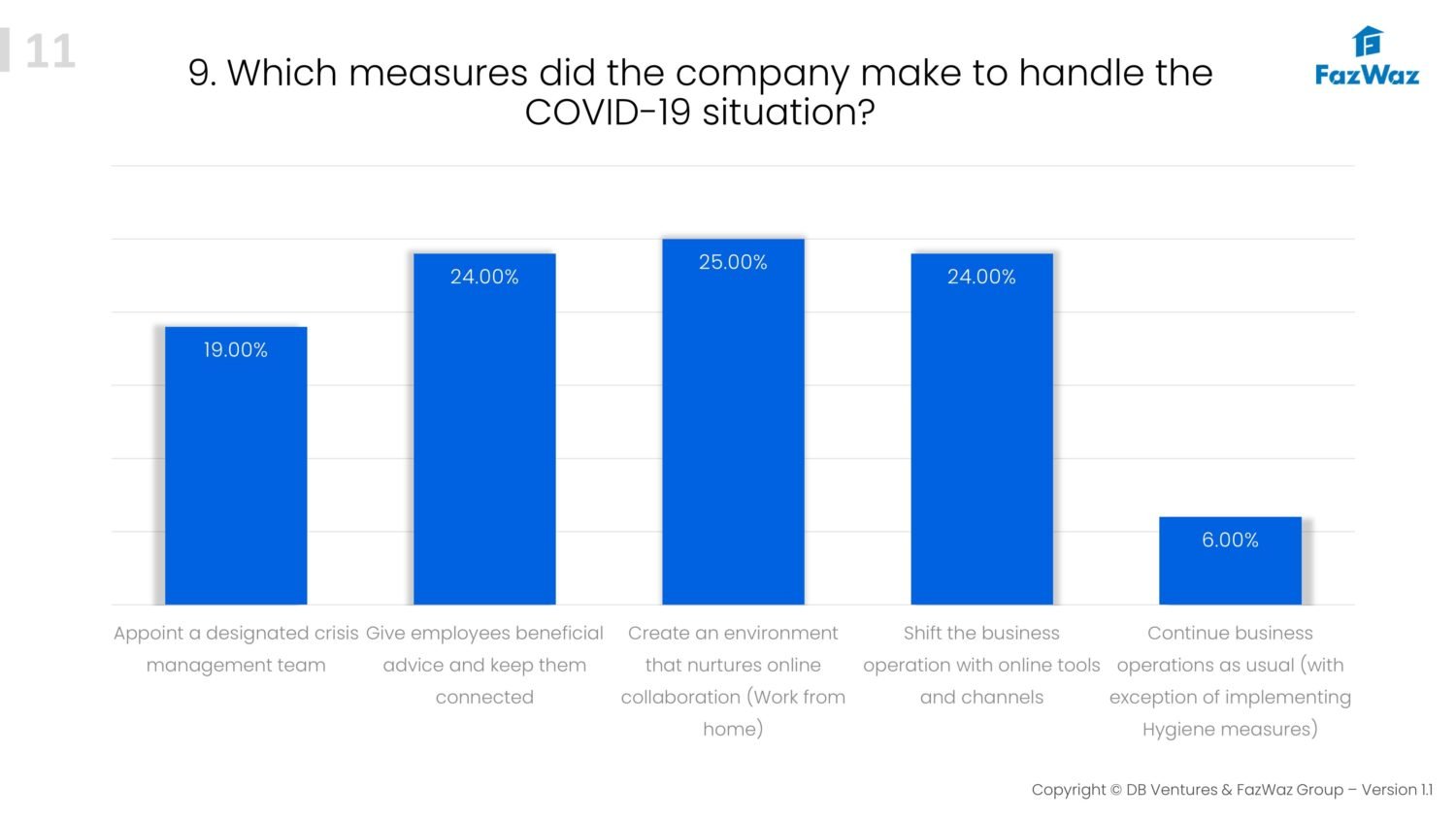 Financial Impact at a glance:
72% of the developers have done re-forecasting
70% of the developers agree that offline marketing endeavors should be placed on a hold and the focus should be placed online
59% of the developers has taken effective steps to reduce employee cost either by offering a part time position for essential tasks or lay off non essential employees
48% of the developers are re strategizing their online expenditures, and aiming on a cost reduction (although it remains an essential part of staying visible)
25% of the Developers have placed the acquisition of land on a hold, some indicate that their business development department is actively searching for undervalued land plots
48% of the developers will place new project launches on hold until the market situation changes
25% of the developers indicate that the crisis can impact construction progress on their projects. This is mainly among the non-listed developers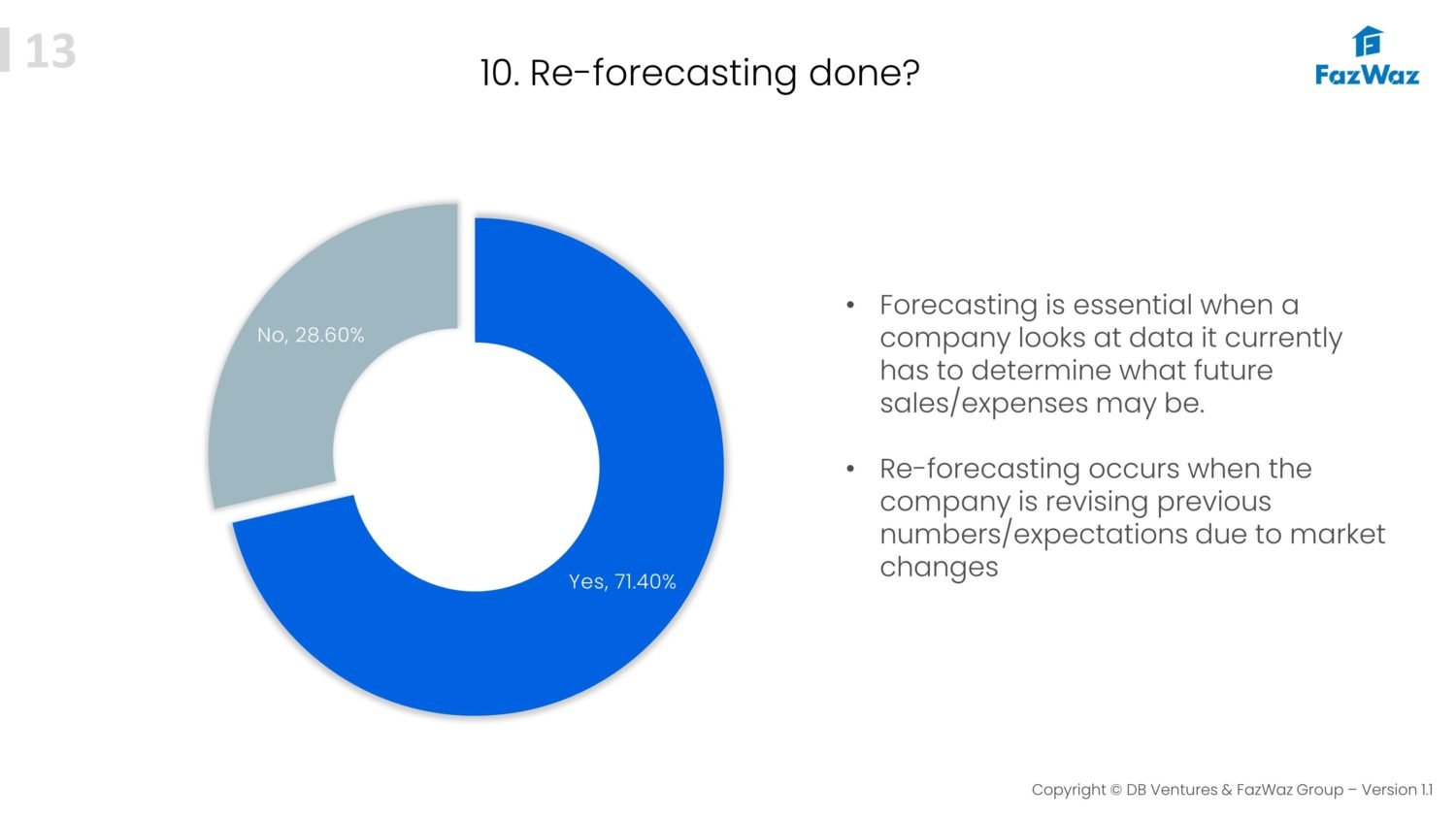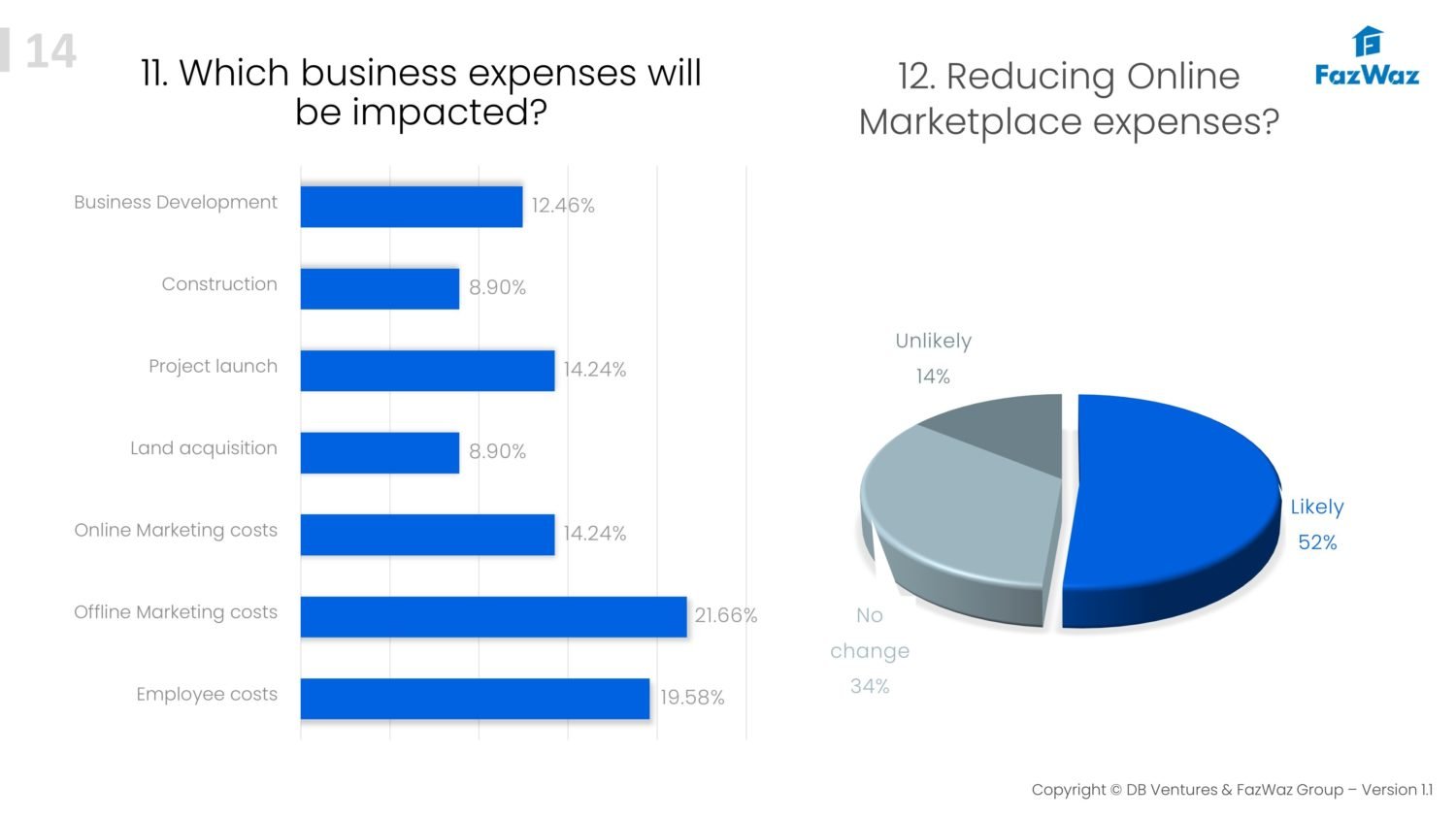 Sales & Marketing Impact
100% of the developers agreed that there is a significant decline in inquiries/leads,
55% of them indicated this is higher than 50% in Q1 2020
51% of the developers note that there is a shift in the buyers demographic/region
Due to the fact that Thailand developers have always prioritized chinese buyers, the question was put in place. 46% expects that Chinese home buyers will be the first demographic that will return to the Thailand property market
Real estate developers around the world have been embracing technology to maintain branding and consumer engagement. 83% of the developers agree with this statement and are investing in online tools and channels to improve visibility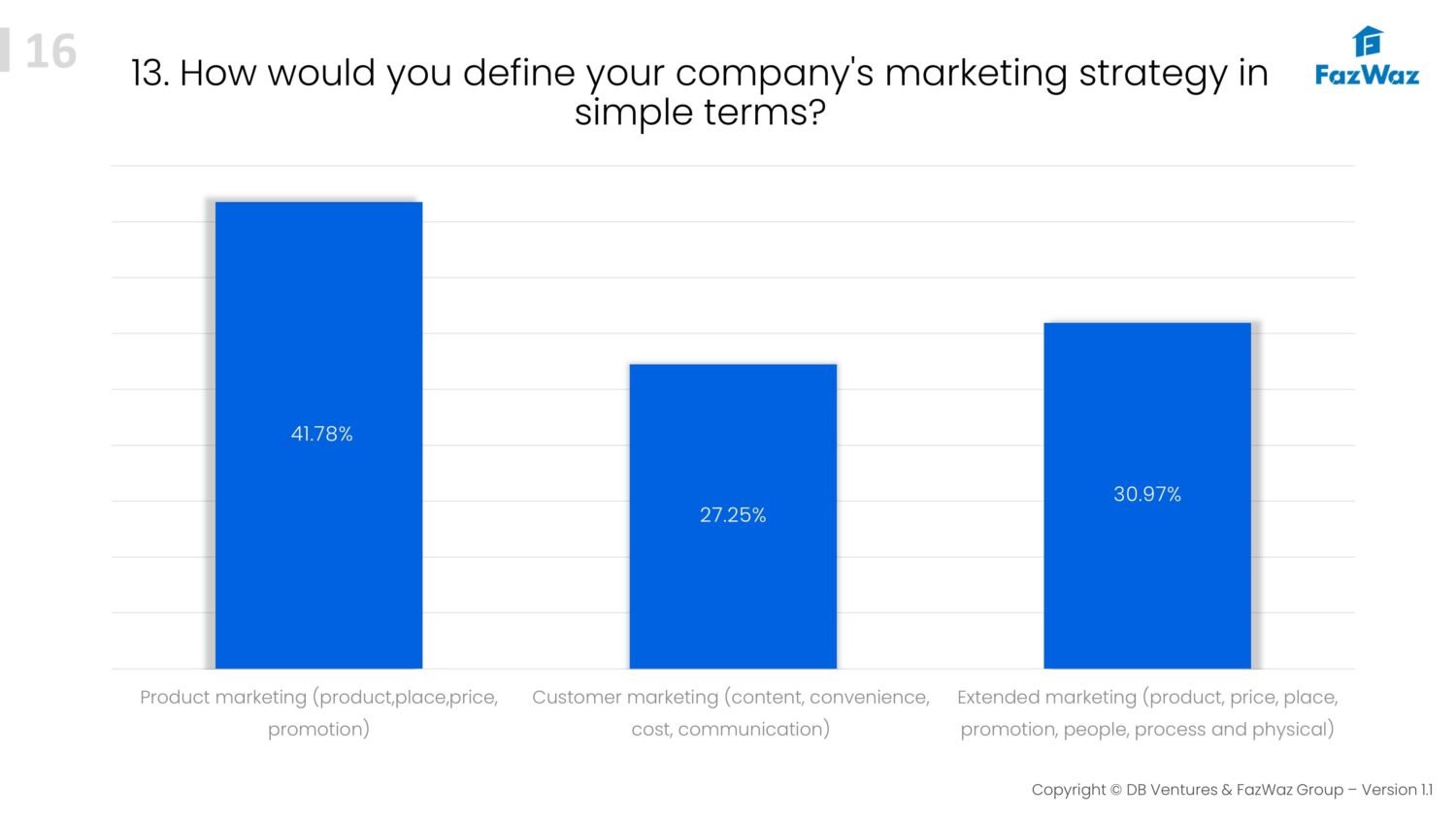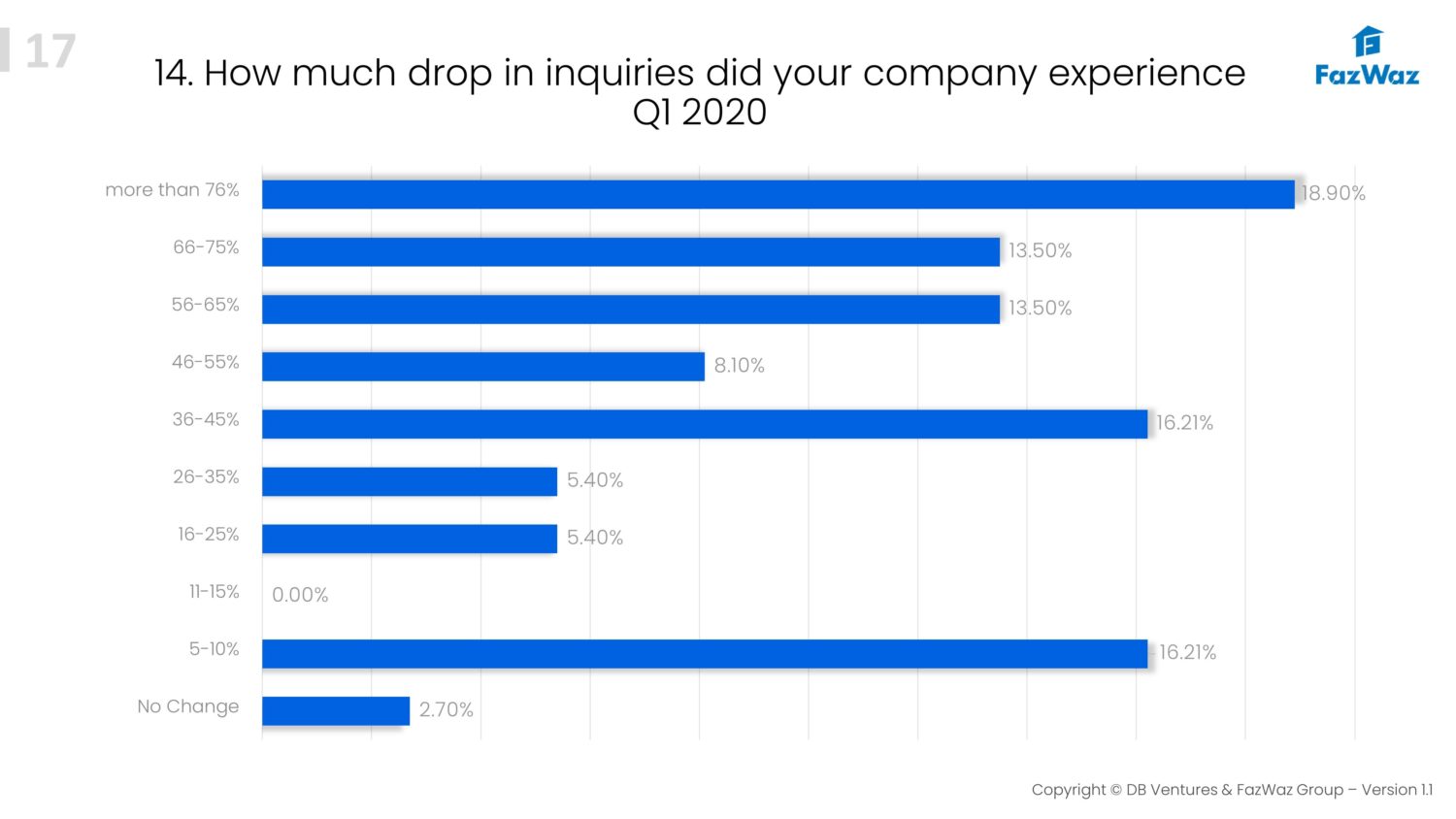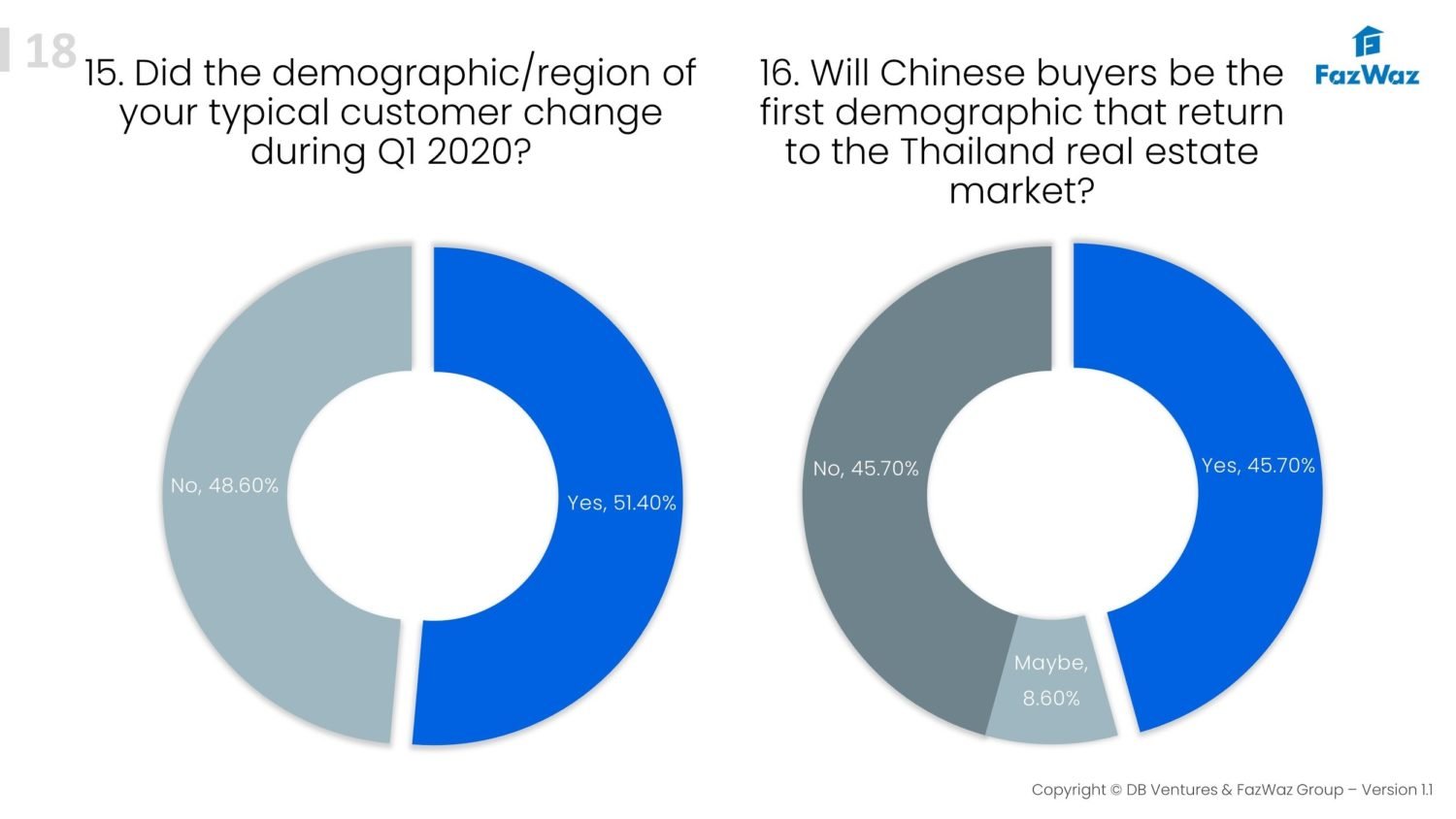 67% of the developers would like to utilize 3D walkthrough technology followed by 59% Multilingual listings and content marketing
When asked how much discount can be offered, only 31% is willing to offer more than 10% discount. When the demand is down and the market sentiment is low you would expect that all developers are adapting. However 69% of the developers do not implement additional discounts during the crisis (other than those who already were in place)
Depending on the project (coastal or city) location developers have their target groups specified. 75% of the developers are targeting the local market and additionally 70% of all developers emphasize on the Asia Pacific region.
With 92%, facebook remains the most preferred social media for the best lead results followed by LINE (chat application)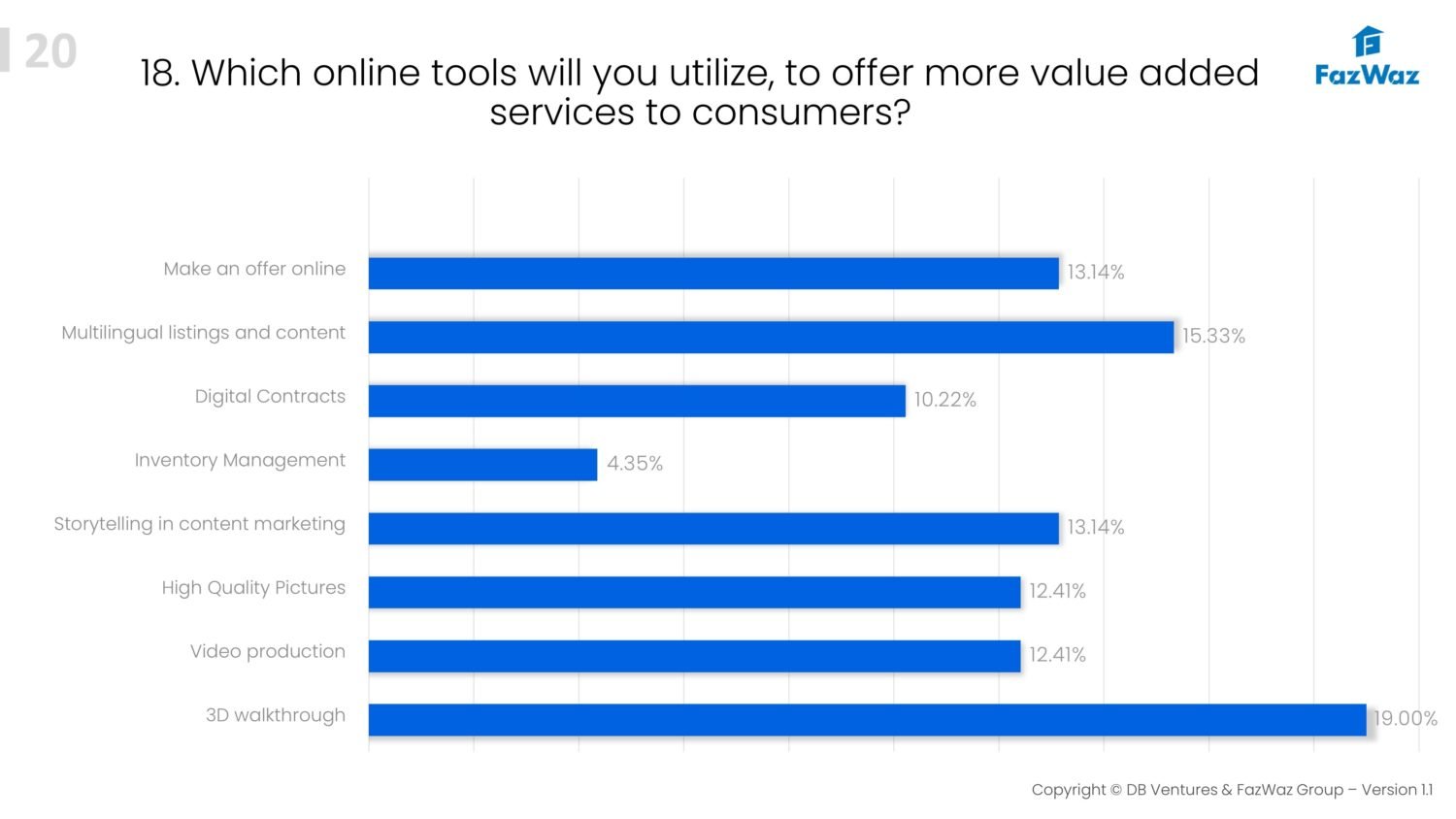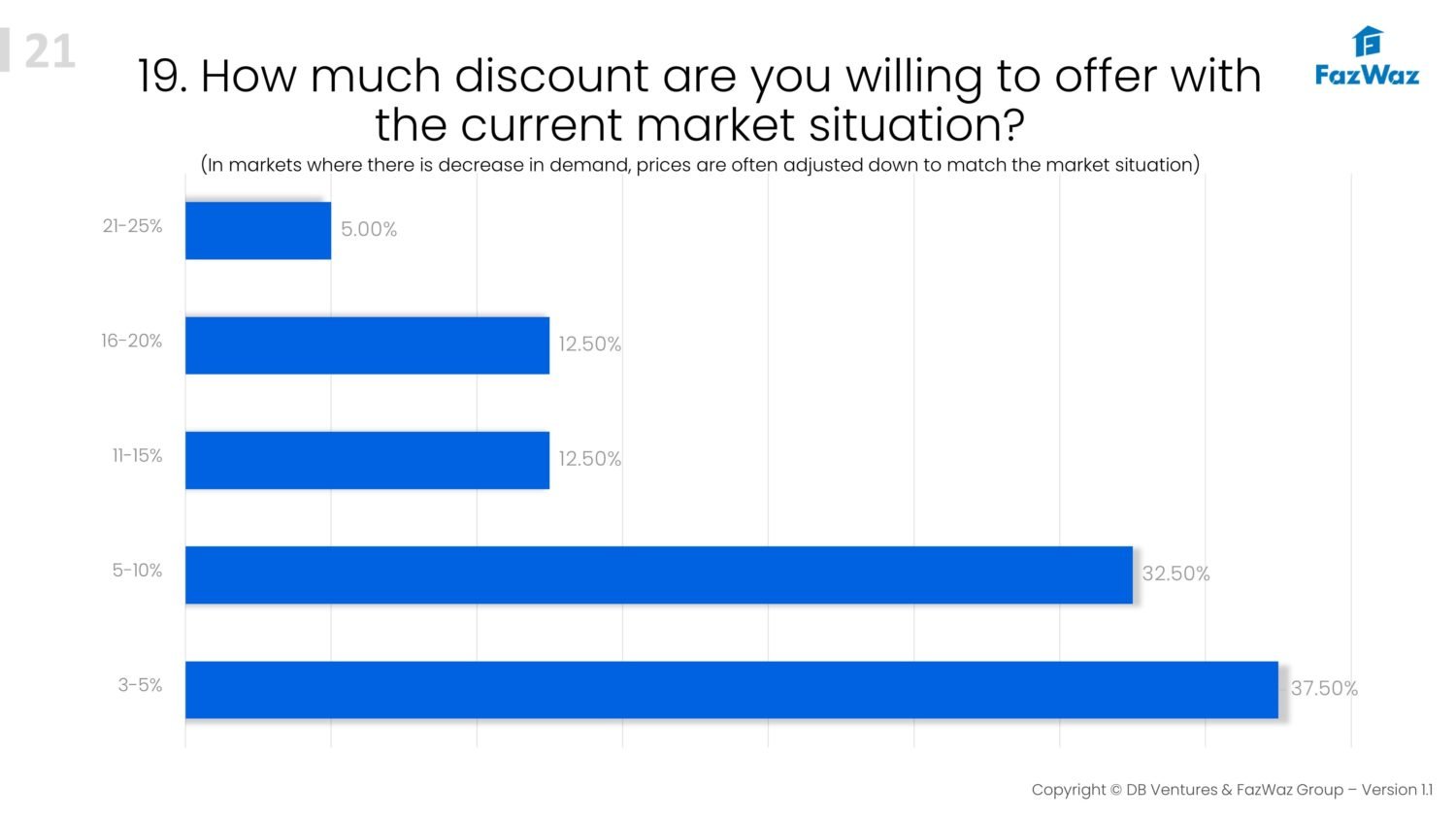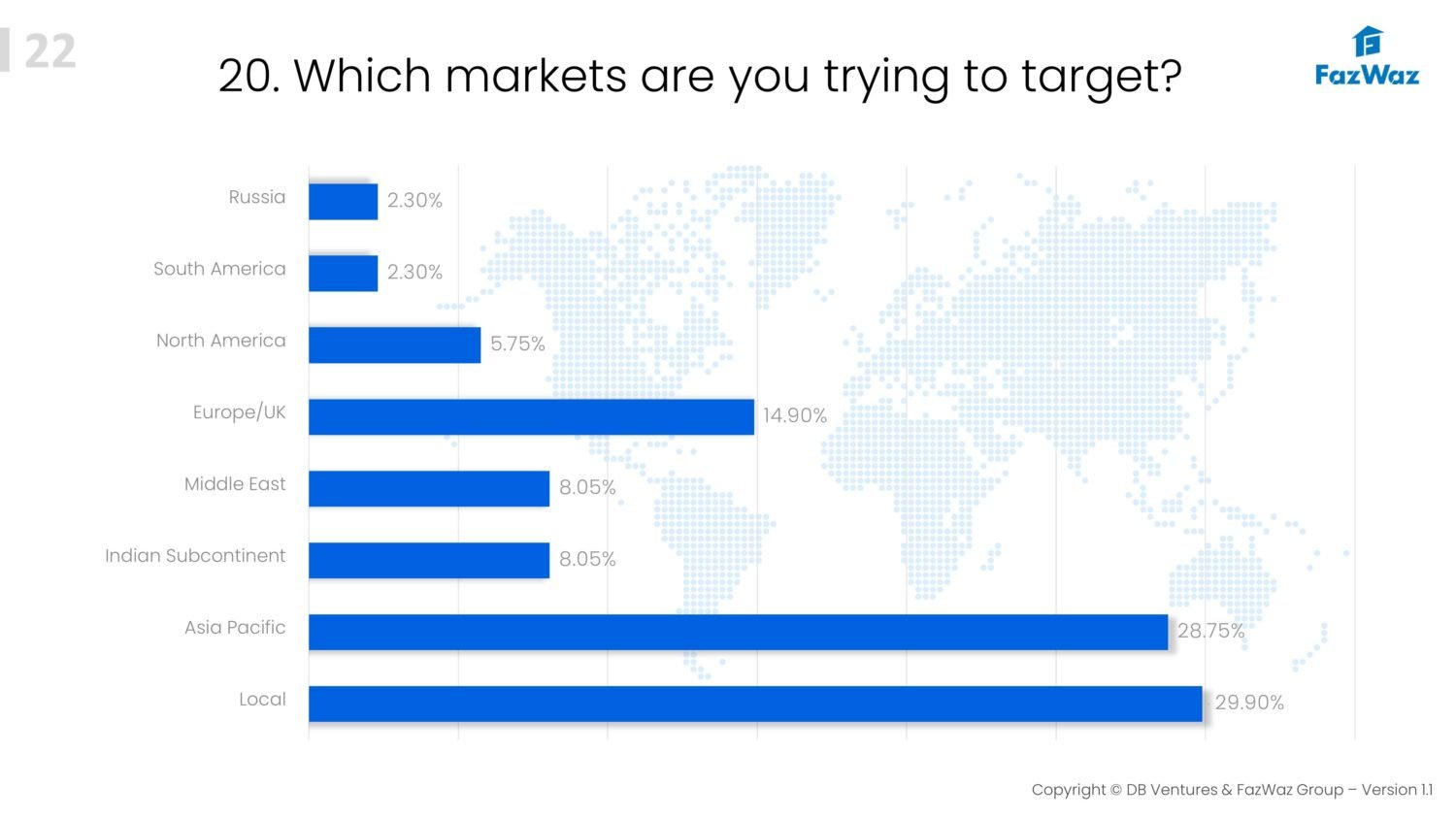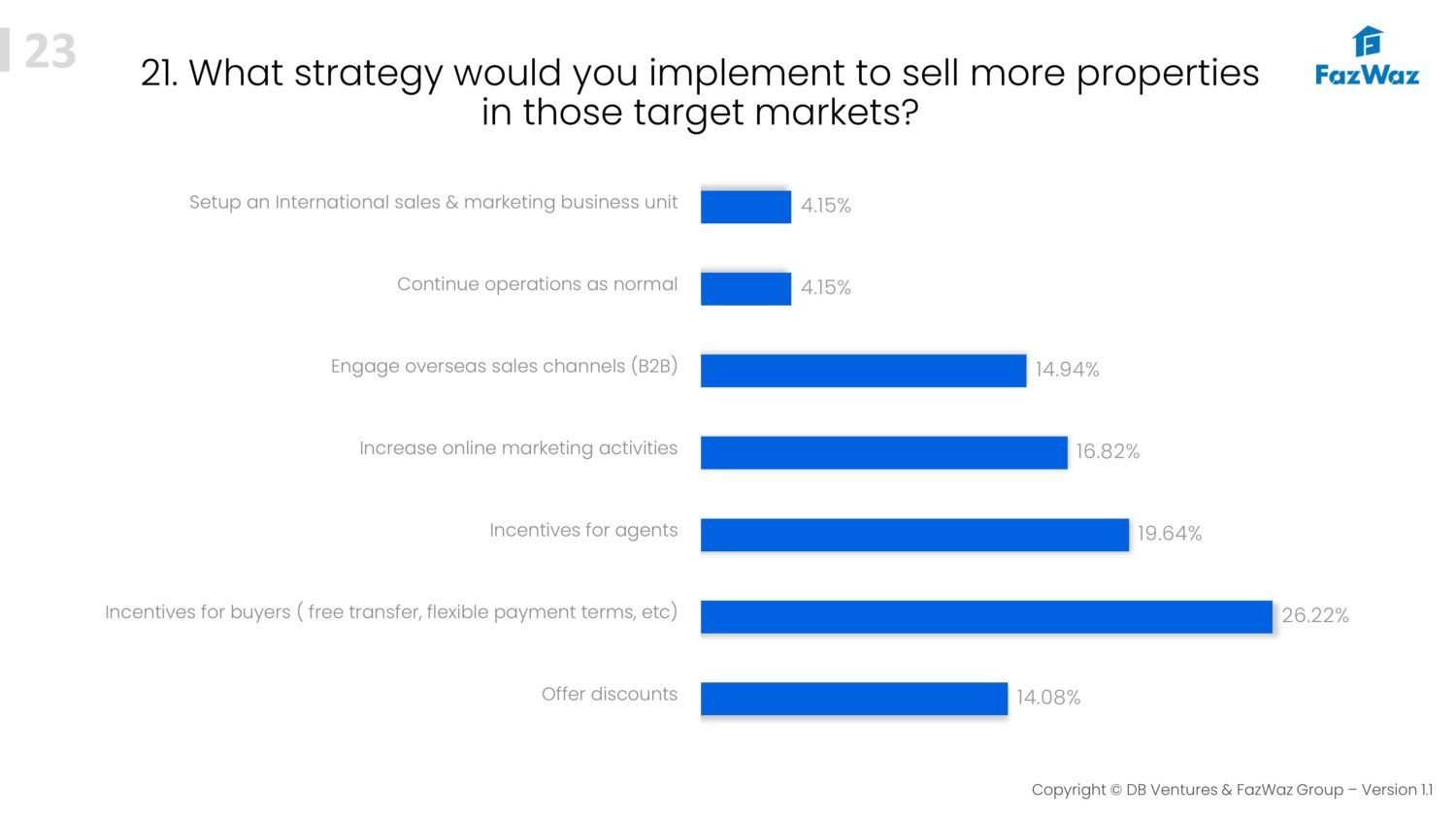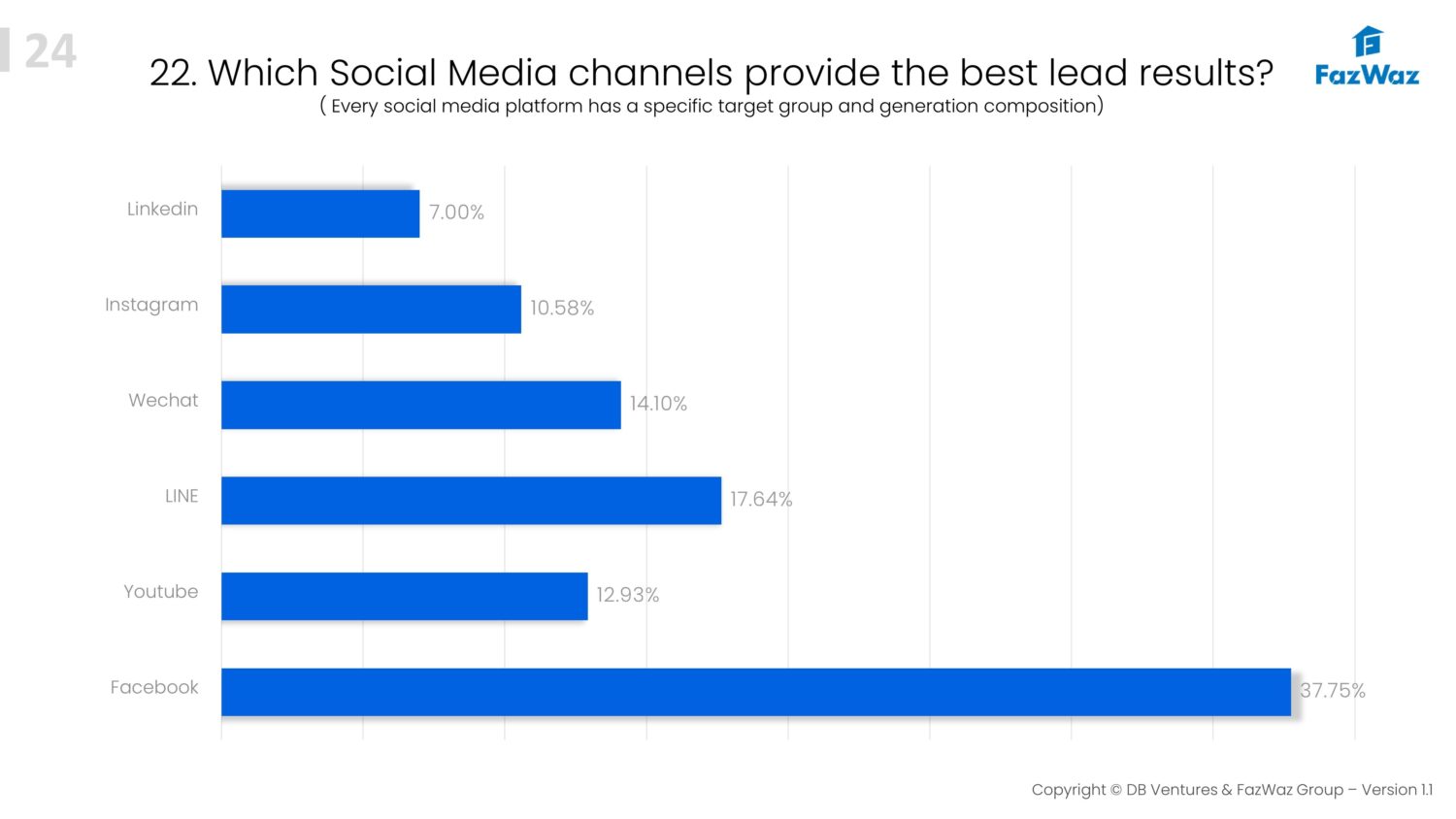 Developer notes:
Developers indicate that they are retargeting their databases and seek more engagement with existing customers
The utilization of media channels have become essential for developers, and they are trying reach more channels than before the crisis
Online dependency: majority of the developers acknowledge that online presence and engagement is a must and this most likely will become the "new norm" Post COVID
The reliability and honesty of agents is important to their business, 10% of the developers have indicated that wrong representation can affect their business
LIVE online events is in trend