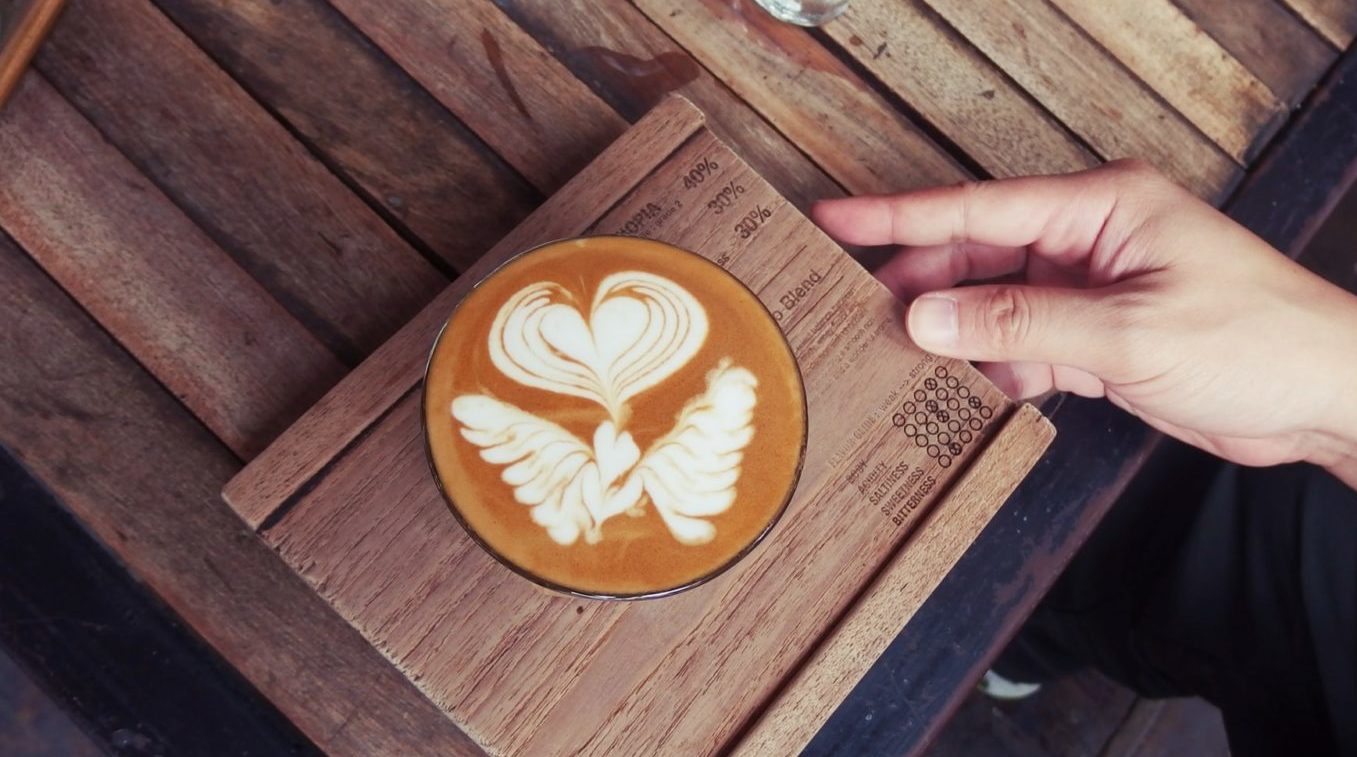 Chiang Mai might not be Seattle or Melbourne, but with around a thousand coffee shops and more opening all the time, coffee culture is definitely taking shape in the city. Here's why you must visit coffee shops in Chiang Mai when you visit or live in the city. You can also check out other great things to do in Chiang Mai.   
The world latte art champion opens his coffee shops in Chiang Mai
Ristr8to is regarded as the best coffee shop in Chiang Mai. The owner, Thai barista Arnon Thitiprasert, has won many latte art awards and took top honors in the 2017 World Latte Art Championship. His shops serve many types of coffee. They also source beans from various places from Ethiopia, Brazil, Costa Rica, Colombia, to Thailand.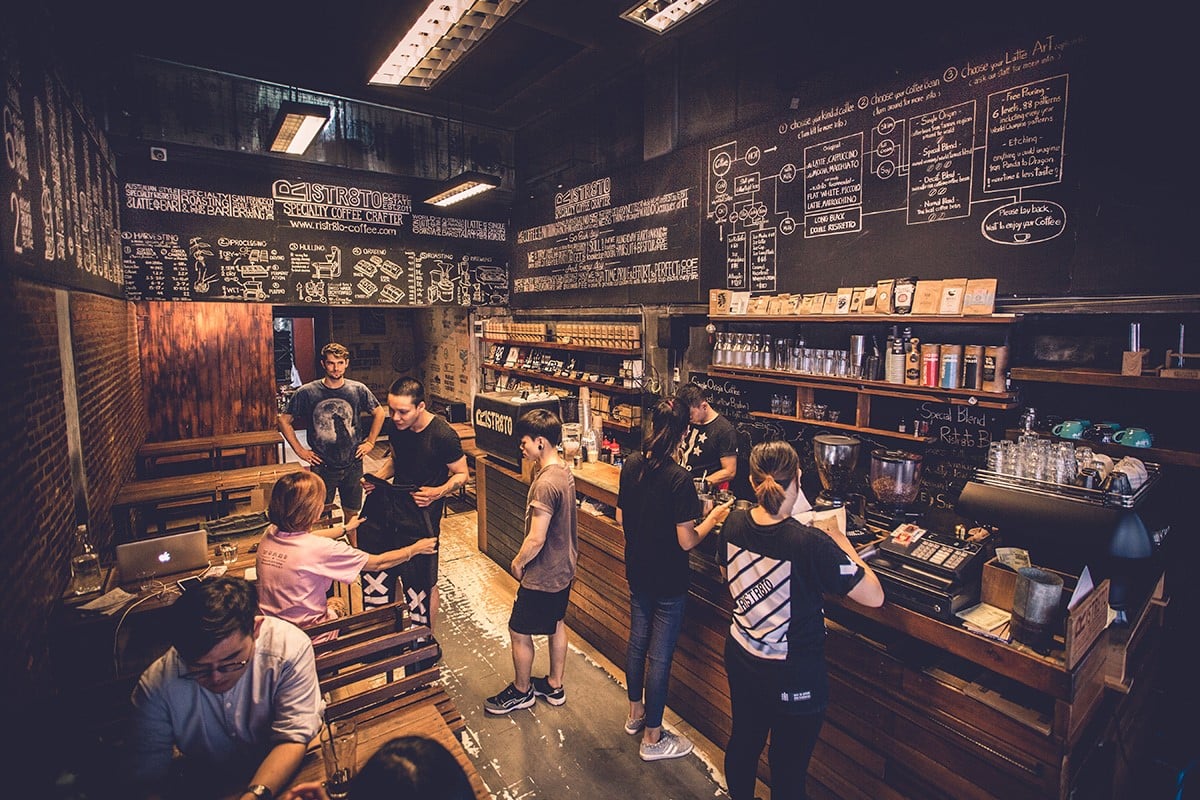 Chiang Mai grows a high quality type of bean called Arabica
Thailand exports coffee beans and is ranked 8th in the world for instant coffee exports. The northern city of Chiang Mai has about 3,200 hectares of coffee, and each year it produces 3,800 tons of Arabica, a type of coffee that has higher quality and smoother taste than Robusta, a cheaper type grown in the South and used in instant coffee.
A cup of localled-coursed coffee in Chiang Mai speaks of its rich nature
Set in the mountainous North, Chiang Mai is blessed with a cooler climate and higher altitude, which allows Arabica to grow and thrive. Its forested hills, rich soil, exotic wildflowers, and fruits, as well as pure spring water seep into the crops and give distinct notes to a cup of locally-sourced coffee in a Chiang Mai cafe. Winning beans from Khun Chang Kian, for instance, have notes of lychee and a floral aroma while Thepsadej coffee has note of wildflower. Head to the instagram-friendly Graph Café for a variety of single-origin coffee from other famous hills in Chiang Mai.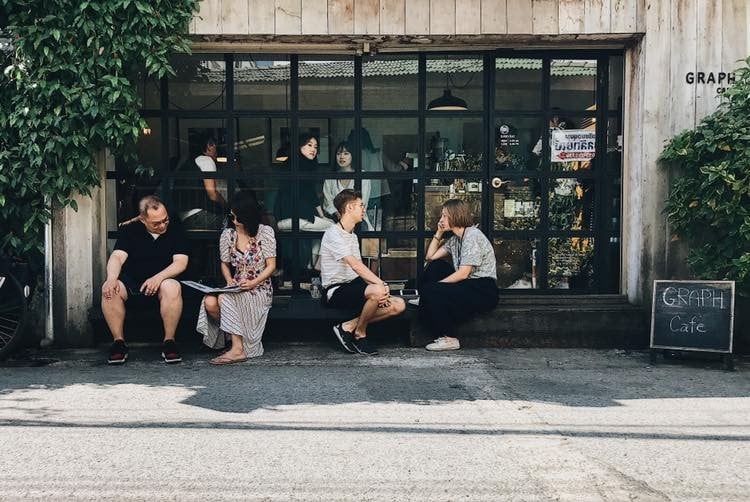 You can visit a Chiang Mai cafe shop run by indigenous tribe
The trendy Akha Ama Cafe (9/1 Hassadhisawee Rd.) is a social enterprise founded by Lee Ayu, a member of Akha hill tribe, for quality coffee. This super-famous cafe in the city center is not only known internationally for quality coffee, but also for fair trade and the use of organic beans grown by the Akha tribal people in the next town, Chiang Rai.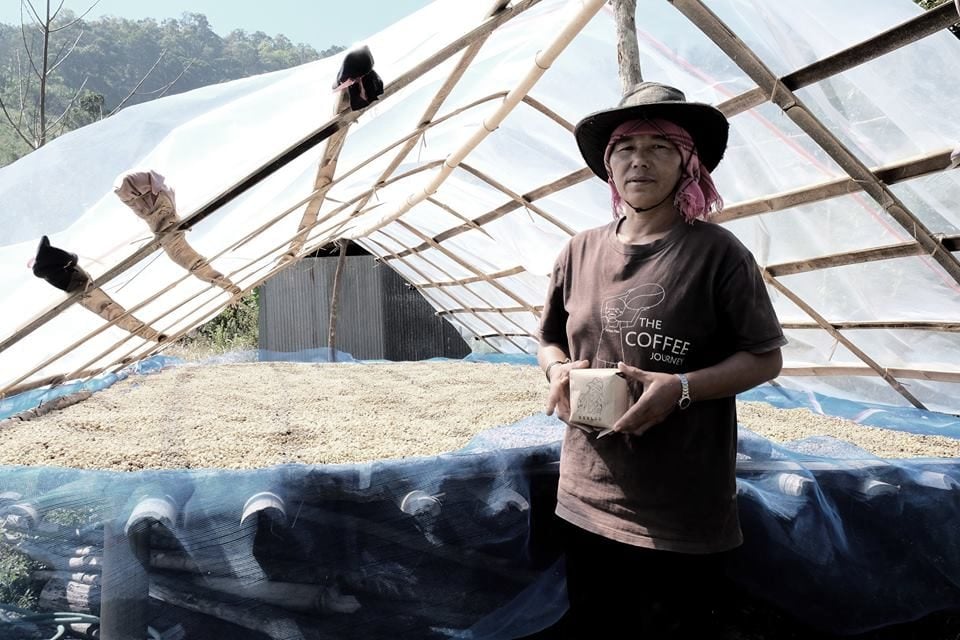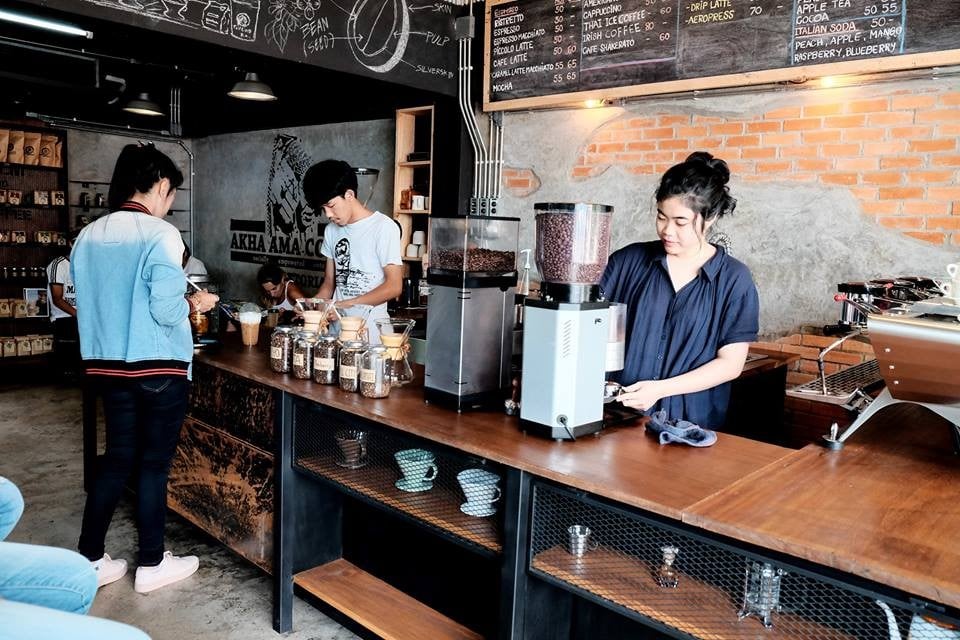 Lovely coffee shops in Chiang Mai are tucked away among misty hills
Mae Kampong is a tiny village tucked away among misty hills. It is a famous place of Thai tourists for cafe hopping. From seed to cup, every process takes place in the village. Coffee is grown, handpicked, dried, roasted, and ground there before making its way to your favorite cup. Head to shops that use local beans such as Chomnok Chommai with lovely mountain views.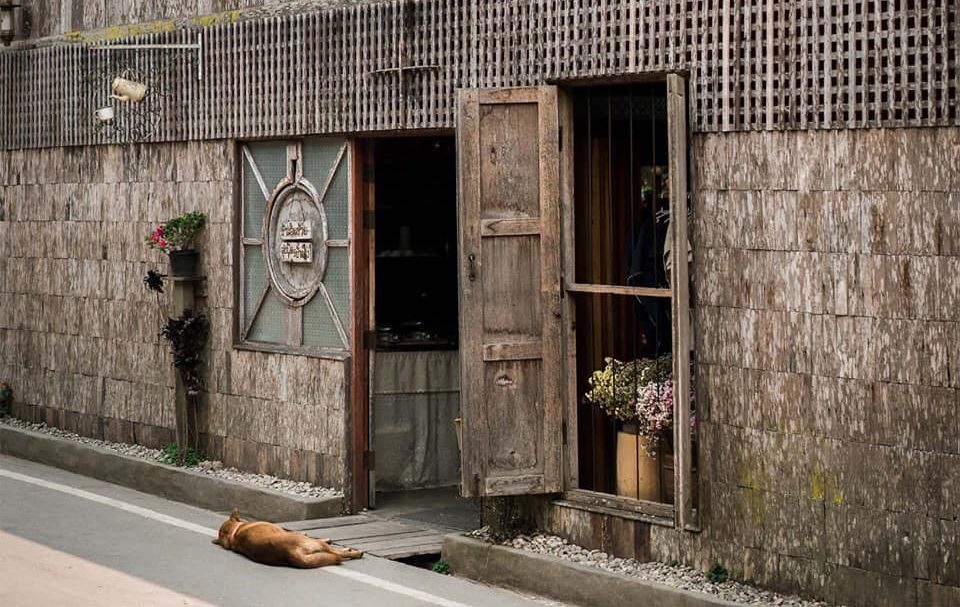 Coffee shops in Chiang Mai are trendy places to hang out 
In the past, the coffee shops were frequented by retired grandpas who would come to sip a cup of hot coffee, read newspapers, and discuss politics. Today, they are trendy places for younger generations to hang out, work remotely, take insta-worthy shots, as well as discuss business. And for Chiang Mai, stand-alone shops or cafes, as Thai people like to call them, have become trendy places for expats, international digital nomads (who rent a nice apartment or buy a property and live in Chiang Mai) as well as tourists. Scouting for some must-visit cafes is often a trip highlight when visiting Chiang Mai.
Coffee was used in the war against drugs
Coffee was introduced to Chiang Mai in the 1980s as an alternative crop to opium poppies which plagued the northern hills and made Thailand a major drug exporter. In the past, many mountain villagers in Northern hills would grow and trade opium. But their lives were turned around after the late Princess Srinagarindra, grandmother of Thailand's current king, set up a development project to train farmers how to grow coffee and macadamia.
These are the reasons why you should check out Chiang Mai's coffee shops when you visit the city.