Bangkok has a nightlife that is world famous. The clubs come at you lively, surprisingly unique and creative, and they come at you seven-wonderful-nights a week. It's no wonder that pleasure seekers are drawn here from all around the globe either for a short stay in a rental property or for work relocation. Whether you're looking for the giants of the Bangkok scene, or the lesser-known, trendy underground locations, the city at night can offer something for everyone: EDM, Hip Hop, House, whatever you want, it is most-probably here. Spend a night in Bangkok and you'll understand why the city's scene is the most highly-rated nightlife destination in the whole of Asia. The choice seems to go on forever, but here we share with you some of our current favorite selections.
Onyx
Location: RCA
Genre: EDM.
The biggest party in town that attracts both ultra-trendy locals and party-hungry expats, Onyx has already achieved legendary status on the clubbing scene. It boasts a capacity of 2,000 and comes with all the atmospheric tools in the box: great music, great DJs, outrageous laser displays, fantastic lighting, a LED screen, CO2 cannons, and confetti drops. The club offers any reveler plenty of space and standing tables and stools, and on entering, guests are also given drinks vouchers.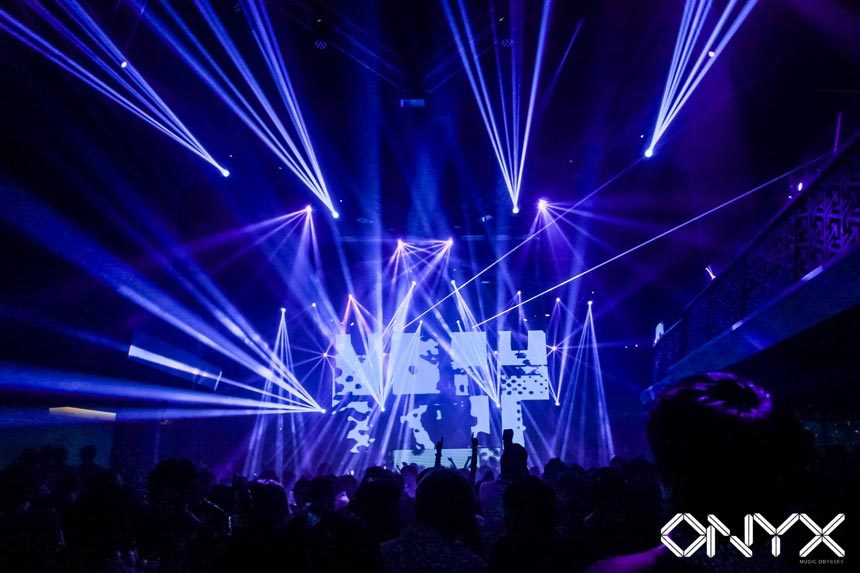 Ce La Vi
Location: Sathorn Square
Genre: House/Party Pop/Hip Hop.
A sophisticated experience, with views above central Bangkok, Ce La Vi is a favorite haunt of the elegant of Bangkok. As such, you might enjoy really dressing up for this place. There is a perfect mix here of lounge and club, with booths, seating areas, and standing tables. The dance floor is large, and if you are in need of a breather, there is access to an open-air terrace offering views of the city at night.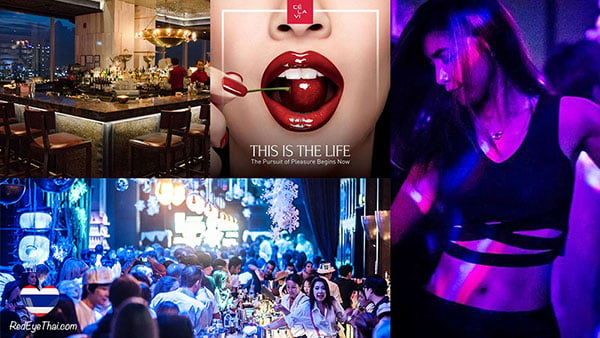 Insanity
Location: Sukhumvit.
Genre: EDM/Open Format/Electro House.
Insanity is really pushing the creative limits. The club often showcases world-famous DJs, and the overall intent is to provide the clubber with an unforgettable night. Upon arrival, you are presented with a grand entrance that leads into a dancehall with high ceilings, a halo lighting system and a cutting-edge sound system. Beautiful podium dancers and spectacular dance show all add to the experience. A truly top-quality nightclub.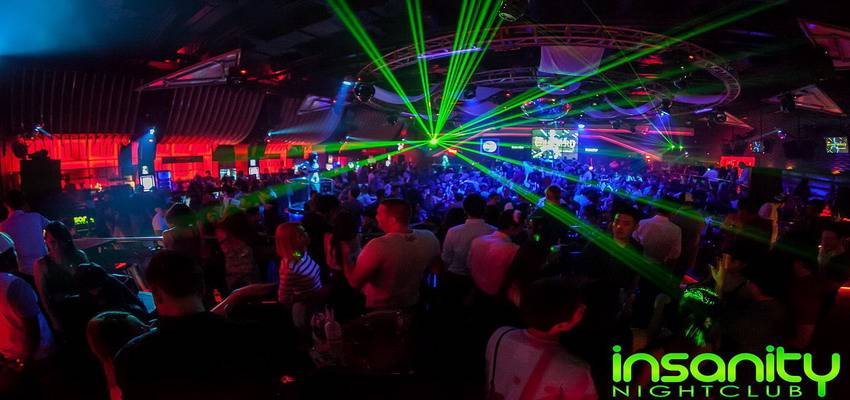 Sing Sing Theater
Location: Sukhumvit
Genre: Vocal House/Hip Hop.
Probably the most unique club you'll ever have set foot in, Sing Sing Theater attracts charismatic locals and trendy expats. The interior, marking the Far East as its inspiration, is a creative experience in its own right: a beautiful bar, areas decorated with wrought iron designs, while from above, hundreds of lanterns hang from the ceiling. Not surprisingly, within Sing Sing Theatre, a reveler is surrounded by dragon imagery, but probably more surprising are the beautiful girls dressed in Chinese Qipao.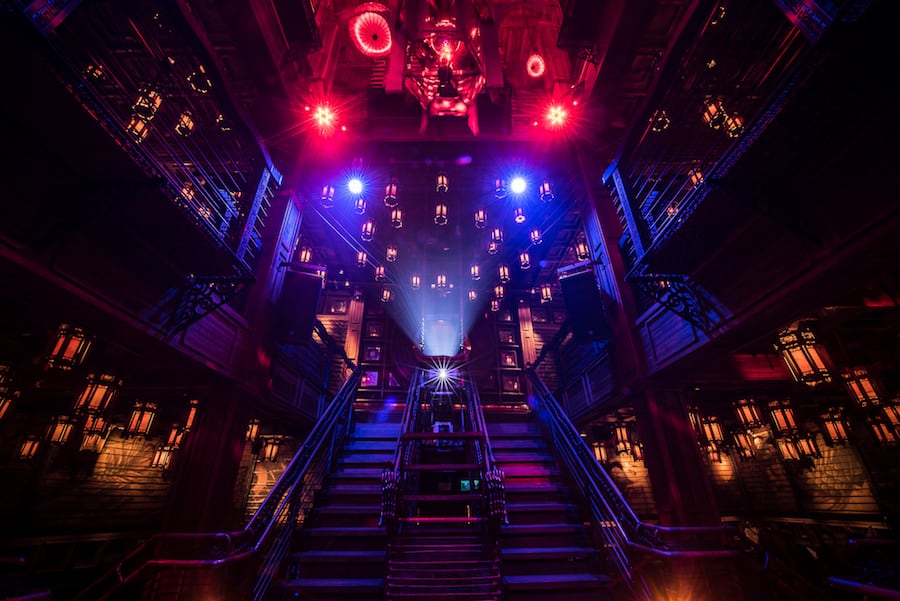 Maggie Choo's
Location: Bangrak
Genre: Live Music of Various Genres/ DJ sets
Maggie Choo's offers a great alternative for those looking for classy, live music. A beautifully, decorated club with a sumptuous bar, the club has a classic feel to it, enhanced by its being located within a basement.