Today, Fazwaz is going to share interesting facts about the pros and cons between nursing homes and houses/condos for the elderly and keep you updated about 3 new trends in elderly lifestyles after the covid-19 epidemic.
April 11, 2022 – The latest DDproperty's Thailand Consumer Sentiment Study reveals that consumers are now paying more and more attention to planning for their retirement homes.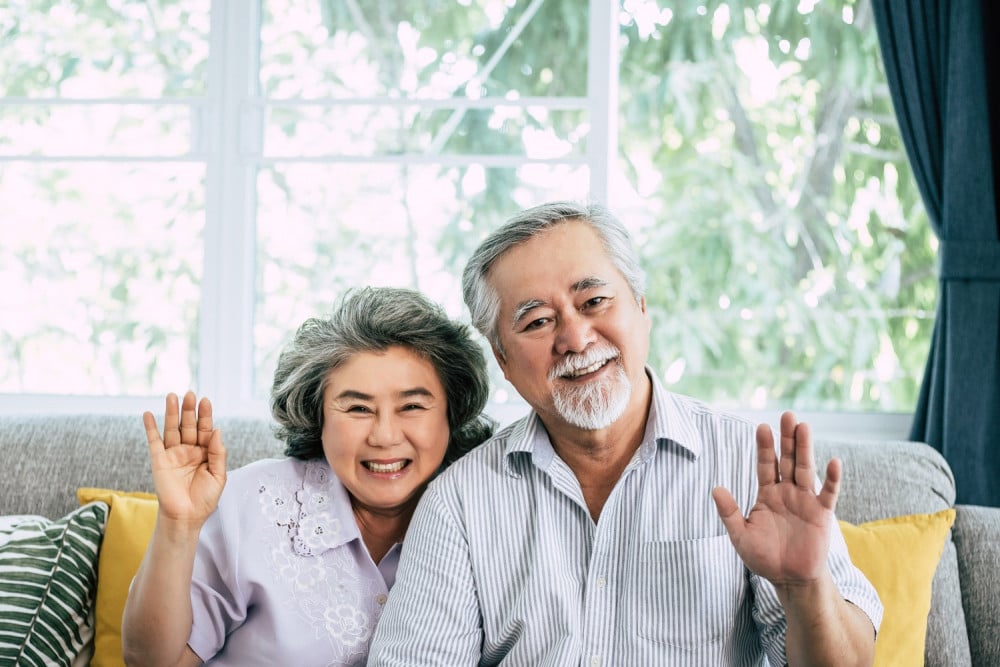 Chiang Mai is the number one preferred retirement destination for consumers (24%), followed by Chiang Rai and Chon Buri (10% and 8%, respectively), with more than half (52%) saying that the main factors are being close to nature or green areas, followed by proximity to a medical facility (49%) and close proximity to public transport (44%).
Despite consumer interest in the retirement village development, there were significant barriers to moving away due to financial reasons and family ties.                                45% of consumers of all ages think that retirement village projects are too expensive to afford.                                                                                                                  44% want to be close to their families.                                                                    41% would rather live in their current homes.                                                          34% are concerned about safety and health.                                                            19% consider retirement village projects are not necessary.
The new way to rest, "Nursing homes or Houses/Condos for Elderly," which type is the right answer for retirees?
Consumers of different ages have different lifestyles and needs, including the elderly. Some older people may need some privacy and want to do activities with friends of the same age, or some single elderly or those whose children do not have enough time to take care of might look for homes with health services. Here is the guideline for choosing retirement homes to best match the needs and lifestyles of retirees.
Nursing Home                                                                                                           It is a residential project with healthcare staff and professional nurses taking care 24 hours a day, along with medical equipment suitable for the elderly who need special care or cannot care for themselves. The nursing home provides full meals and activities to strengthen relationships between residents. Basically, the room types in each project are available in dormitory rooms, paid single rooms for monthly stay and detached houses, which require a lump-sum initial fee for maintenance/renovation and monthly occupancy fees.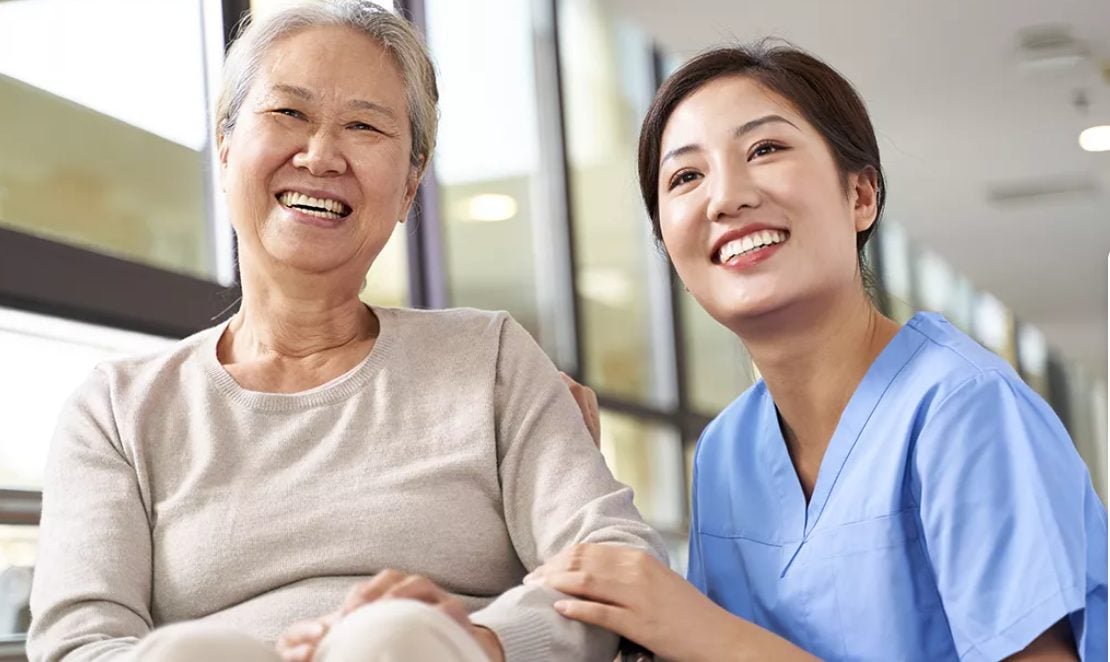 Accordingly, nursing homes are suitable for older people who have a regular salary or monthly income, as well as those who receive a pension. Nowadays, nursing homes come in many styles and price levels, starting from thousands of baht. The price is based on the needs of the elderly and the difficulty of taking care of them. However, due to the increasing number of elderly in Thailand, there may be an insufficient number of affordable nursing homes to meet demand. Those interested should check their eligibility in advance before planning to book an interesting nursing home.
 House/Condo for the Elderly                                                                                They are residential projects for the modern elderly who can take care of themselves, be in good health and also want to socialize with friends. The houses/condos for the elderly are designed based on the convenience and safety of the elderly's lifestyle. There is staff to look after and provide services 24 hours a day. There are common areas and complete facilities like any other residential project, as well as various lifestyle activities to do with friends of the same age. The purchase conditions are 30-year leasehold, lifetime leasehold, and or freehold. The price for each project starts from hundreds of thousands to millions of baht, which is suitable for seniors with a lot of savings and systematic financial planning.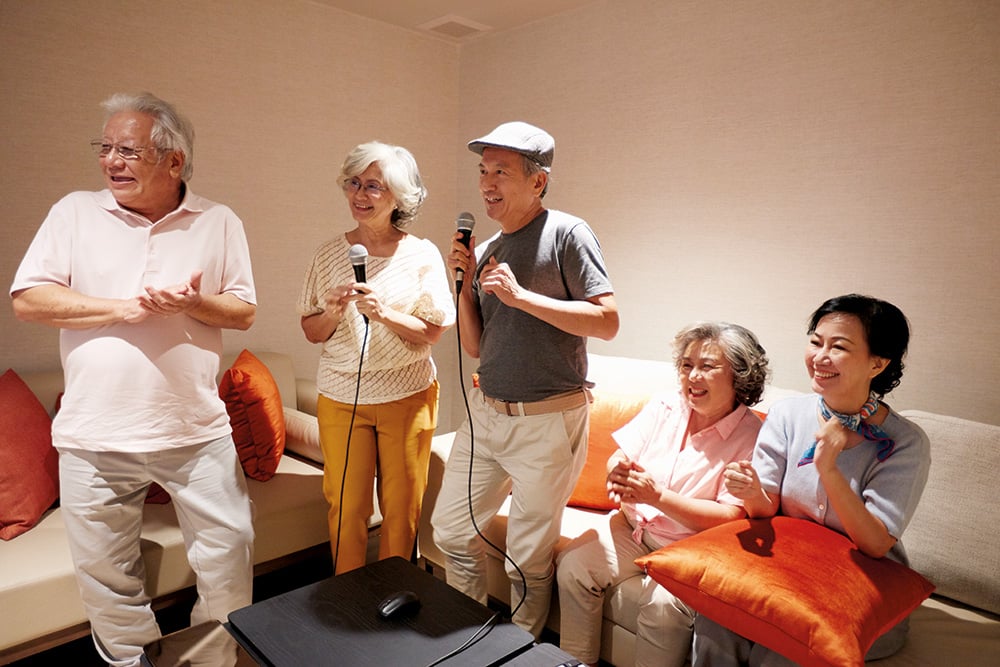 The elderly need to have good financial health before making a purchase, and there must be a reserve for daily expenses, including food, cleaning fee, various activities and medical expenses. Even though the house/condo for the elderly is quite expensive, it comes with the convenience that encourages the elderly to live enjoyably and feel young at heart.
Retirement housing projects are considered a growing trend amidst the growth of an aging society in Thailand, although it seems inapplicable for seniors who plan to live in the same home with their families. However, improving housing to accommodate the elderly lifestyle is a matter that should not be overlooked. Because the elderly cannot do general activities as fluently as young people, equipment should be designed and selected to help facilitate the elderly to live in the home safely and reduce unexpected accidents.
Here are 3 new trends of the elderly's changing lifestyles after the covid-19 epidemic.
1. Living in a good home promotes better health.                                                     The covid-19 epidemic is a major turning point to inspire consumers of all ages to see the importance of health care, especially for the elderly who are at risk of infection and serious illness. Three-quarters of consumers aged 60 and over say COVID-19 has raised their awareness of good health. The vast majority of seniors, 74%, said they would be willing to pay more if real estate projects had environmentally and health-friendly functionality, while two-thirds (69%) consider adequate ventilation and natural light as essential features of their homes. It is evident that the elderly are more concerned and focused on their health care, which is linked to choosing a home that enhances the comfort of health care because it is the age that they spend more time at home.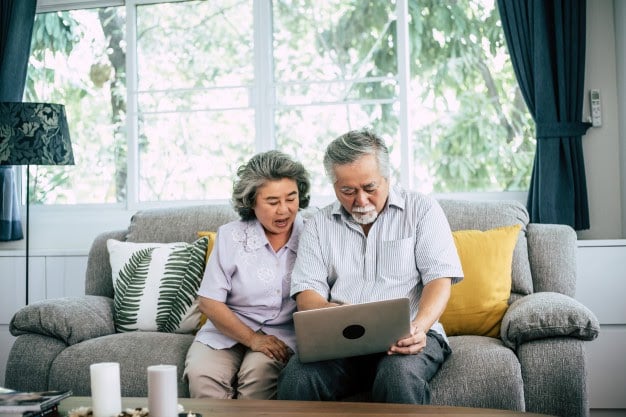 2. Prop Tech                                                                                                                    A long epidemic is a major obstacle when it comes to purchasing real estate and a factor that encourages the elderly to learn to use new technologies to facilitate their purchasing of real estate more smoothly. The survey reveals that almost half of consumers aged 60 and over (48%) prefer to select their real estate projects of interest online. Additionally, 44% attended online housing fairs, and 39% joined real estate virtual tours.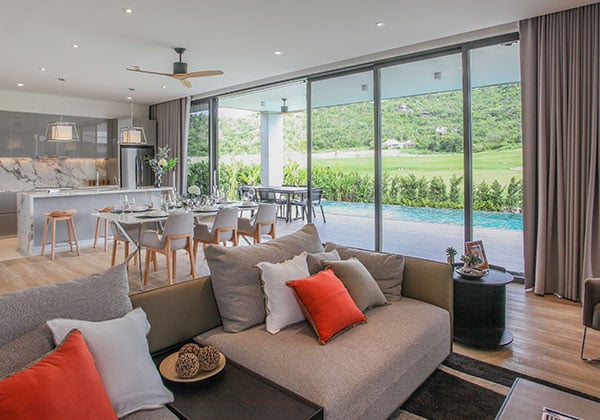 3. Housing size does matter.                                                                                      The factors within the project that are of prime importance when the elderly decide to buy a home are the size of their residence, as 55% think that the usable area in the house should be sufficient to support a variety of family activities, followed by consideration of the amenities in residence and how to own a residence easier which is 48% and 47%, respectively. This is because the elderly consider buying a home at their age can be difficult to get approved for a home equity loan or get a shorter repayment term. If there is government support, it will make it easier for seniors who are financially ready to have residences.